AMEDEO MODIGLIANI AT ATENEUM
Modigliani in the Air
The largest retrospective of Modigiliani's art in the Nordic countries opens on 28.10. in Helsinki. The North has had to wait for its turn, which is no wonder, since so have the biggest museums in the world.
—Amedeo Modigliani is a very interesting artist at the moment. Tate Modern is also preparing a large exhibition on him, says Susanna Pettersson, museum director of Ateneum. Helsinkians may congratulate themselves as the competition for top exhibitions is fierce.
Reclining Nude with Loose Hair, 1917.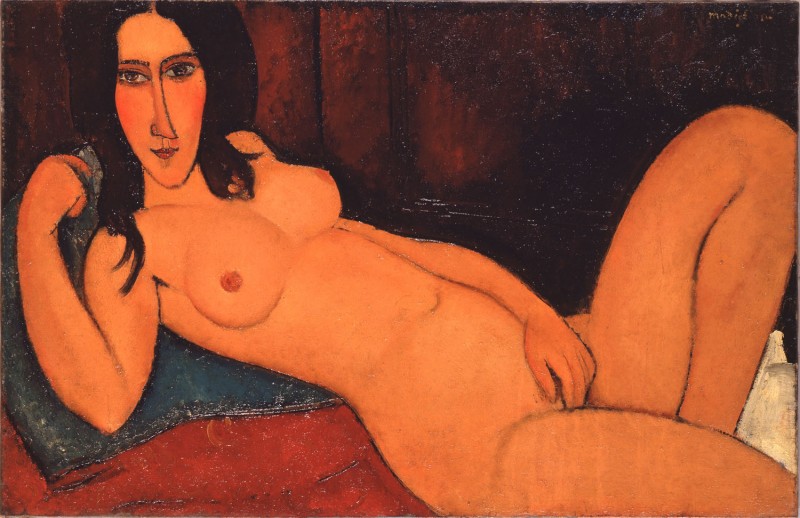 Modigliani in the Air
—This is the first exhibition I negotiated for us since I started as director. We are quick and determined. When we want something we work hard to get it, continues Pettersson.
Modigliani was one of the most influential artists of the last century, although his genius for portraits and nudes went unrecognised by the global art community until after his untimely death at the age of 35. Modigliani is first of all a great depicter of man. He created his own unique style and, at the same time, delved into the souls of those he painted with immense accuracy.
The show seeks to shed light on the artist's friendships and his role within the avant-garde movement. His ambition was to create a new kind of beauty with his sculptures and paintings, something that would connect across eras and continents. His social circles included painters, sculptors, authors, poets and composers. The exhibition also includes works by his artist friends, such as Pablo Picasso and Constantin Brâncus.
The myths surrounding his life often distract from Modigliani's real artistic achievements. He was nearly penniless when he died. During his lifetime he only had one, scandalous solo show. In 2015 Modigliani's nude was sold for a record 170 million dollars. He became one of the great artists of European modernism without ever departing from classical genres and shapes.
—Even though the world around us changes, man essentially stays the same. That is what Modigliani is about – the human soul, the meeting of people. Another thing that never changes is the meeting of man and a work of art. Therein lies the power of the museum, says museum director Susanna Pettersson.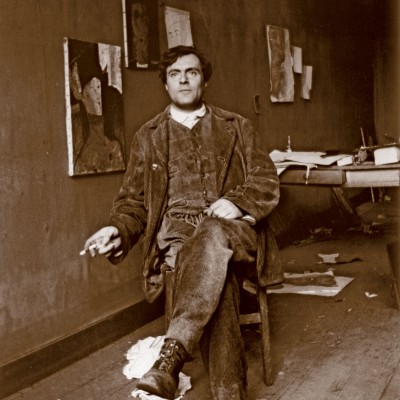 Modigliani in his studio in 1915.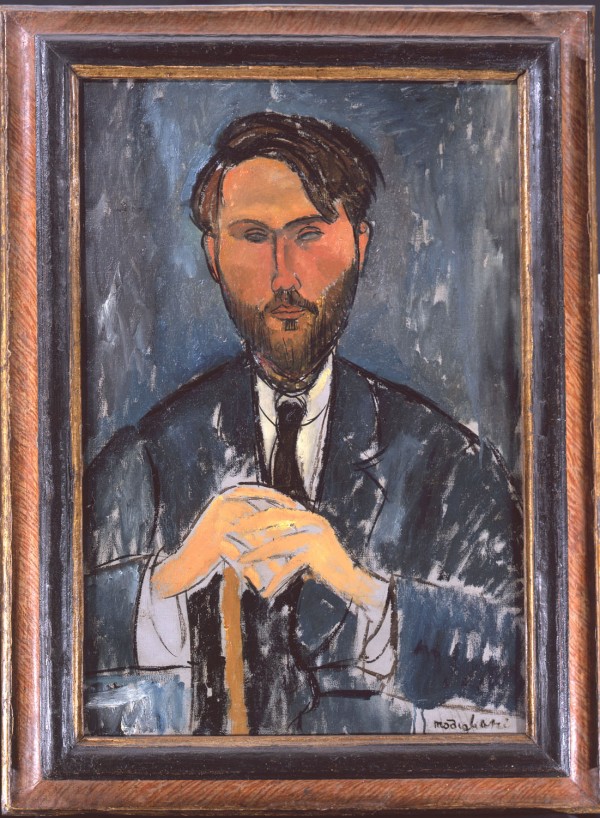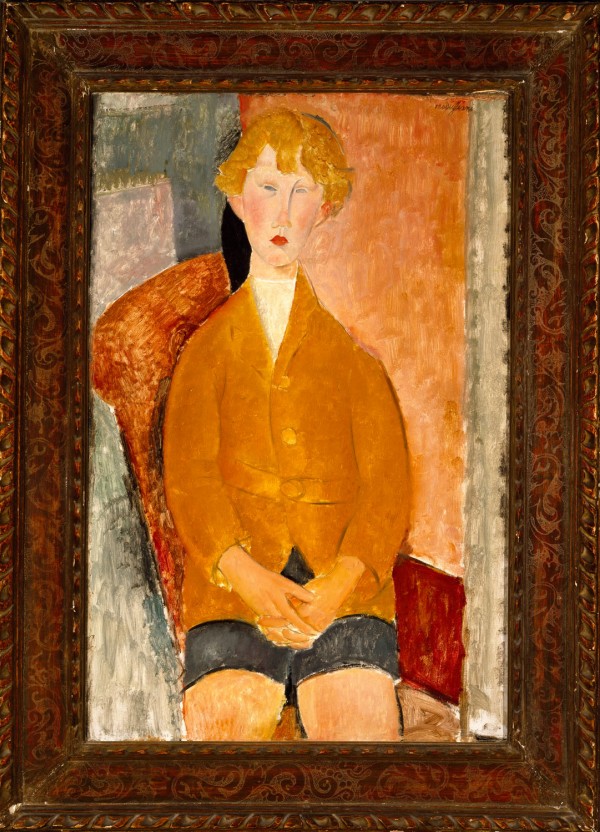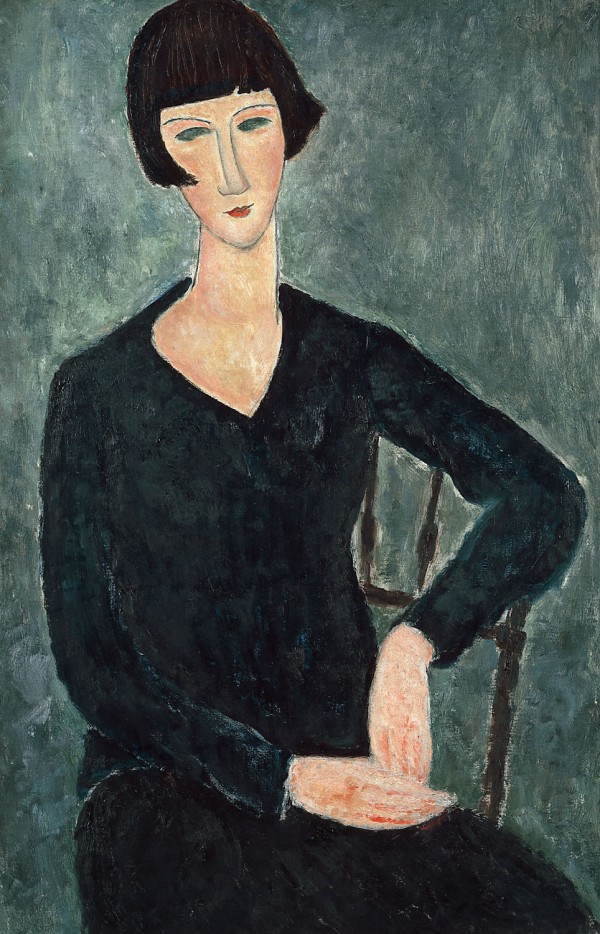 1 & 2. Zborowski with Cane, 1916, and Boy in Short Pants, circa 1918.
3. Woman in a Blue Dress, Seated, 1917–19.