ART FOCUS: Von Wright Brothers At Ateneum
Birdwatching
The paintings of birds and landscapes by the von Wright brothers are deeply rooted in the Finnish national imagery.
The brothers von Wright, loved to the bone by Finns, are artists from a period that gave rise to the idea of an independent Finland. Ateneum has swept the dust off the paintings and gives us a freh view on some of the greatest Finnish art classics.
—The landscape symbolises Finnish identity in the 19th century. Ferdinand von Wright's Näköala Haminalahdelta (View from Haminalahti, 1853) made Zacharias Topelius, one of the major cultural influences of the time, write: 'This painting is Finland'. When Taistelevat metsot (The Fighting Capercaillies, 1886) was exhibited in Ateneum in 1888, the painting quickly became famous throughout the country, as it represented new, 'museum scale', art, says head curator Anne-Maria Pennonen.
It is also the most copied piece of art in our country. Paintings, tapestries, cross-stitches, repoussés and many other replications have been made.
—This time we are looking at the brothers' lifework through science, art and life in the 19th century. All of them had many roles in society. Foremostly, they made a major contribution to Finnish natural sciences by systematically illustrating birds, fish and, for example, butterflies. Many works that haven't been seen in ages are also exhibited, Pennonen continues.
—The exhibition explores how the themes important to the brothers, mainly nature and science, look like from a modern perspective. Some pieces of contemporary art are also on show to engage in dialogue with the brothers' work, building a bridge and starting a conversation.
—That is why we have invited along photographer Sanna Kannisto, and Jussi Heikkilä, who is known for his conceptual art. The carrying capacity of the Earh and the relationship between man and nature are essential questions that deserve our attention, says Pennonen.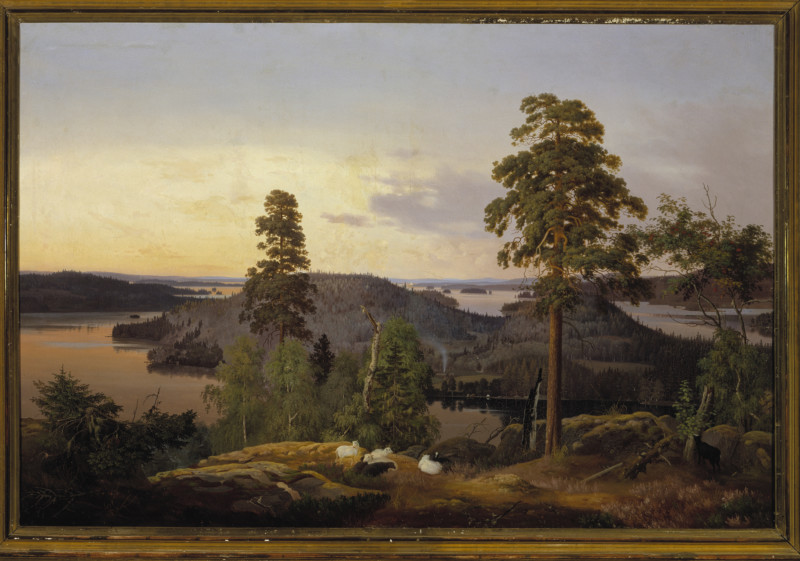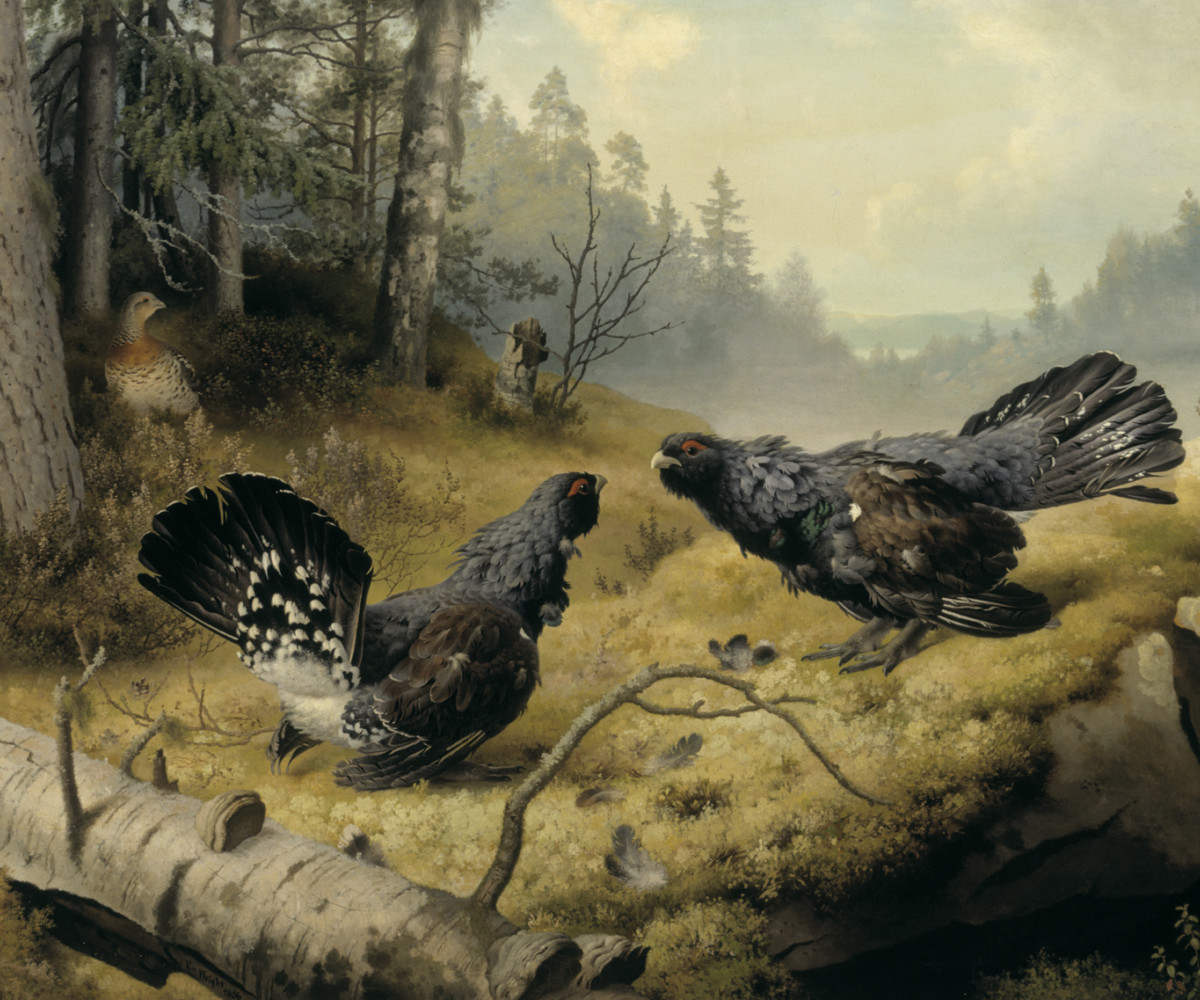 THE CURATOR'S PICKS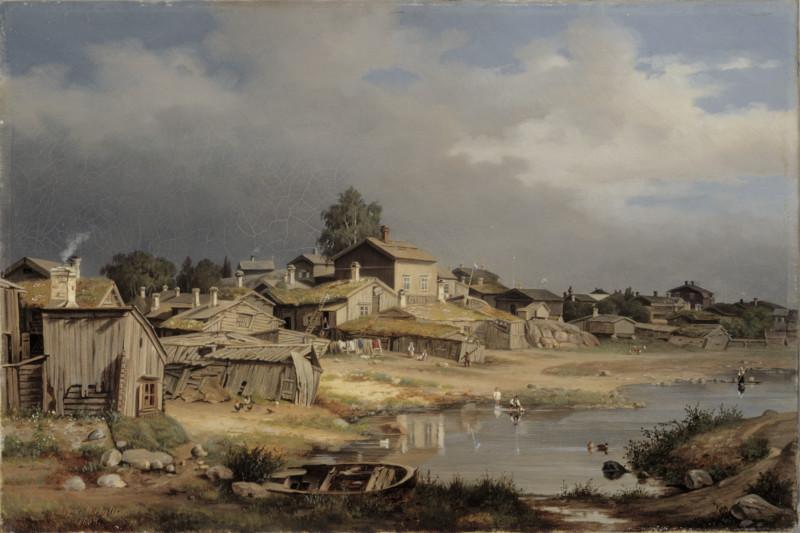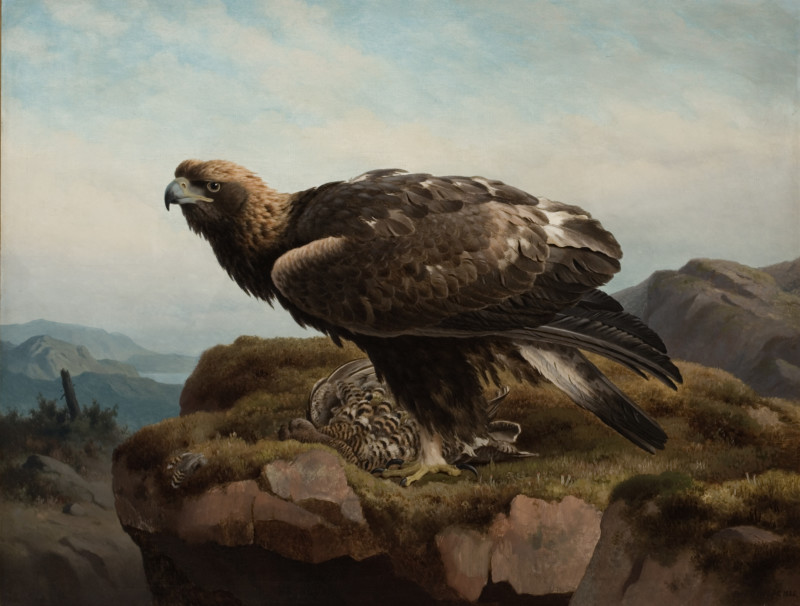 (1) Magnus's works on Helsinki, because they depict the changing townscape. The images lead you on a tour of the city in Magnus's footsteps.
(2) Wilhelm von Wright's illustrations of fish in the ichtyological book, Skandinaviens Fiskar, his pictures of sea creatures in natural scientific volumes and his images of butterflies in Svenska Fjärilar. All of the images are made with piety, extremely detailed, yet very beautiful.
(3) Ferdinand's Kukkia ja lintuja puutarhan nurkassa (Flowers and Birds in the Corner of the Garden, 1853–54). The piece has stood the test of time and still feels fresh, which is why it remains appealing even today. 
(4) Ferdinand's eagle-themed paintings have appealed to me because of the rugged landscapes and the graceful birds. Many of them have been painted on the island of Orust on the western coast of Sweden. On the whole, I have always been interested in the landscapes on the background of his ornithological paintings.