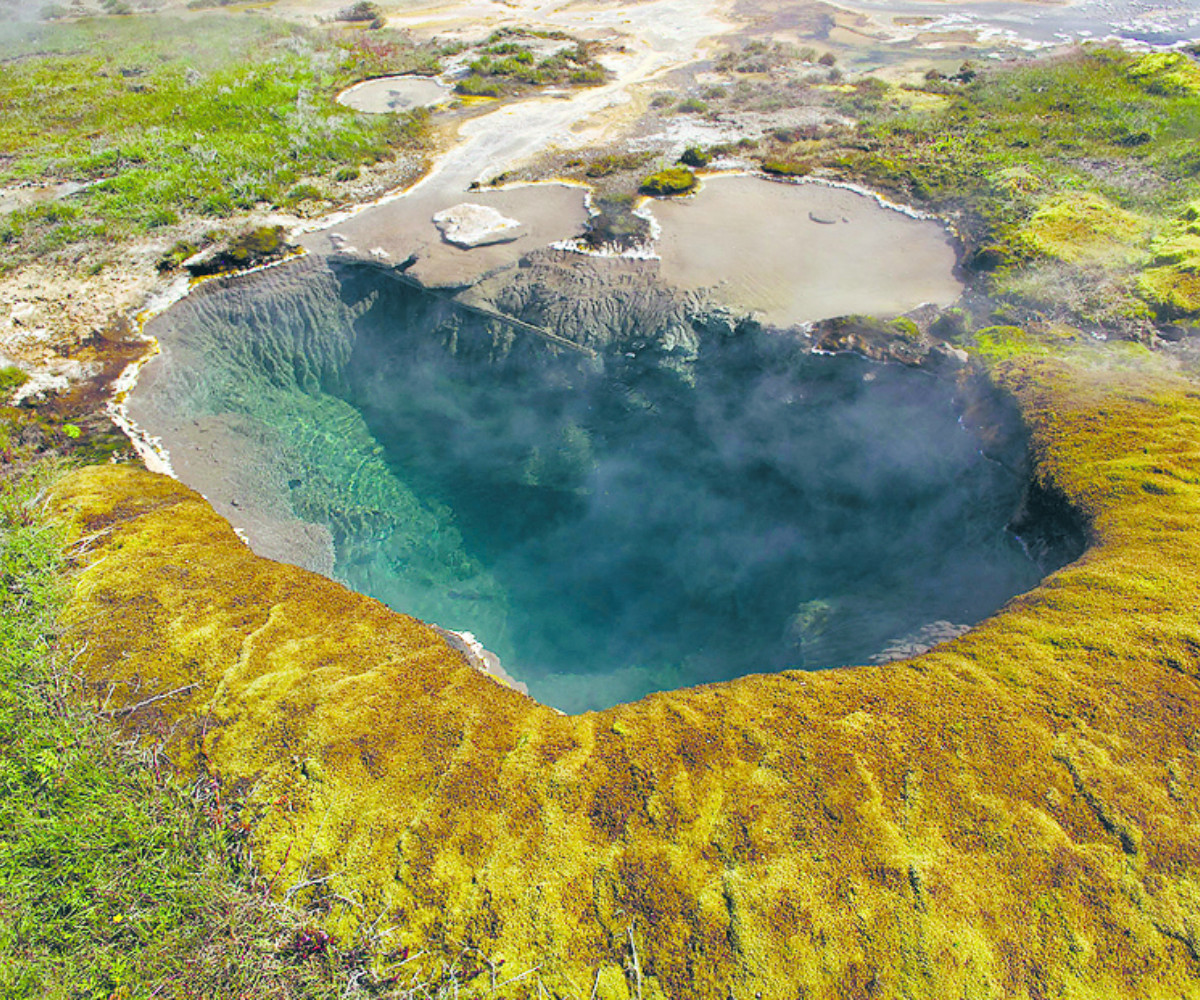 —If everything goes well, an epiphany takes place, and even better, the epiphany leads to change or action, says Eliasson. It is easy to manipulate sight, which affects a person's view on the world and herself.
—The whole concept of viewing is easy to challenge. What do seeing and viewing mean and how truthful is sight? Eliasson asks. One of the latest pieces on show is Pentagonal mirror tunnel, consisting of five mirrors. Stand in the middle and a tunnel opens up. The viewer sees herself from behind and the sides and in multiple mirrors. At the same time, she is part of her environment, with the other spectators, EMMA's (Espoo Museum of Modern Art) concrete architecture and the wild forest of Tapiola lurking at the back.
—Seeing yourself from the outside is related to becoming famous. The piece is a labyrinth where you can get lost and disappear, but what is more important is that you can find yourself in there. 'I exist', says Eliasson. The Lost Compass is a snag that has drifted onto the shores of Iceland. The magnets make it point to the North.
—Museums should help us calibrate our own moral compasses. Museums should not be arrogant nor elitist, says Eliasson. Eliasson believes that the significance of art grows when trust in politics diminishes. People want to relate to art when they no longer find comfort in politics. They can relate to an artist, something they cannot do with a politician.
—People are, especially locally, extremely tied to a culture and they put their trust in it. The cultural sector must avoid the mistakes made by Hillary Clinton. The sector must observe its own actions and think how to reach out to those who feel worthless and marginalised, Eliasson thinks.
The show also exhibits architectonic nature images and a video and installation that play with the concept of sight.
Olafur Eliasson: Pentagonal landscapes until 21.5.