ART: Waves!
Alvar Aalto (1898–1976) is internationally the best known Finnish architect and designer. Alvar Aalto – Art and the Modern Form uncovers new insights into his life and work.
Alvar Aalto was one of the most prominent international figures of Modernism. Aalto was a full-blooded cosmopolite within a global network: together with Aino Aalto (1894–1949), his architect partner, he was internationally active since the 1920s. The idea of the Gesamtkundswerk, the total work of art, was important to Aalto: he worked within architecture, city planning, design and art.
—To quote his friend, artist Fernand Léger, Aalto used to call himself Chef d'orchestre, the conductor, who combines all forms of art to create a harmonious, symphonic entity, says Sointu Fritze, Ateneum's chief curator.
The retrospective, curated by Vitra Design Museum's curator Jochen Eisenbrand, depicts Aalto's life and work from the 1920s to the 1970s. Exhbited are iconic pieces of furniture and other items, as well as architectonic drawings and models. The diversified and interdisciplinary Aalto is also displayed through archive material, works of art, photographs and short films, together with previously unseen photographs of Aalto's architecture by the German photographer Armin Linke.
The comprehensive exhibition illustrates how Aalto's organic design language developed in interplay with the time's visual artists.
—The initial title of the exhibition 'Alvar Aalto – Second Nature' alludes to the objective of Jochen Eisenbrand's intention to depict the interaction between Aalto and his contemporary artists together with the oft-mentioned relation to Finnish nature and natural forms, says Sointu Fritze.
—Ateneum has curated a comprehensive and interesting collection of works from Aalto's closest artist friends, such as Fernand Léger, Alexander Calder and Lászlo Moholy-Nagy. These paintings, sculptures and prints were mainly bought by Finnish private collectors at Artek's shows from the 1930s until the 1950s.
Hans Arp: Family of Stars, 1955.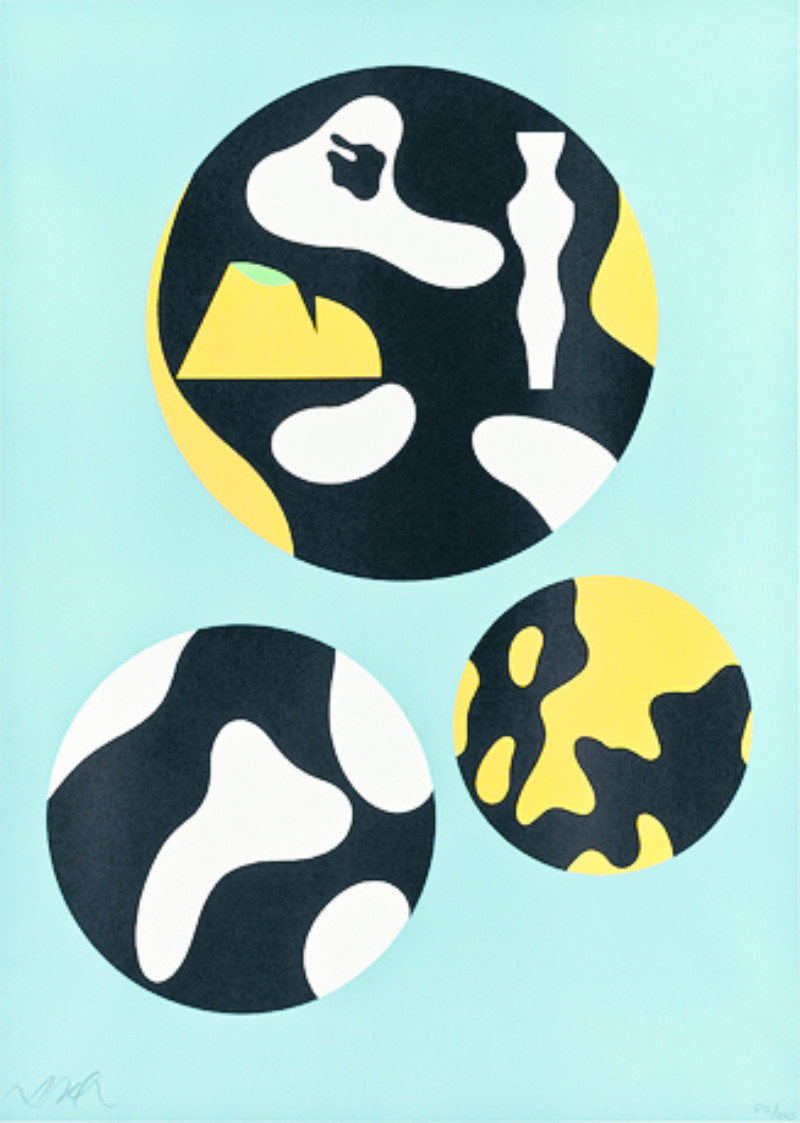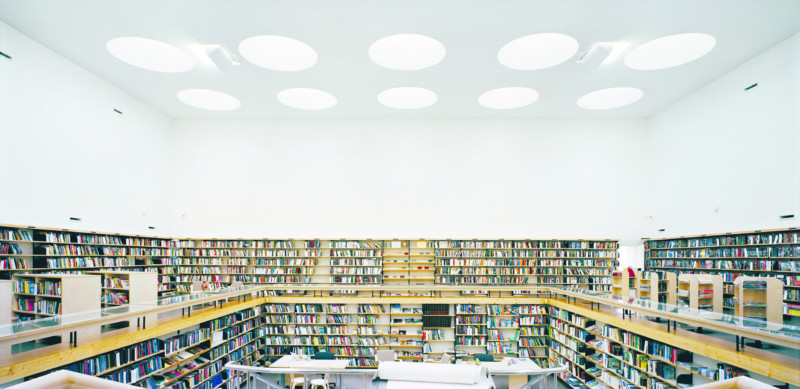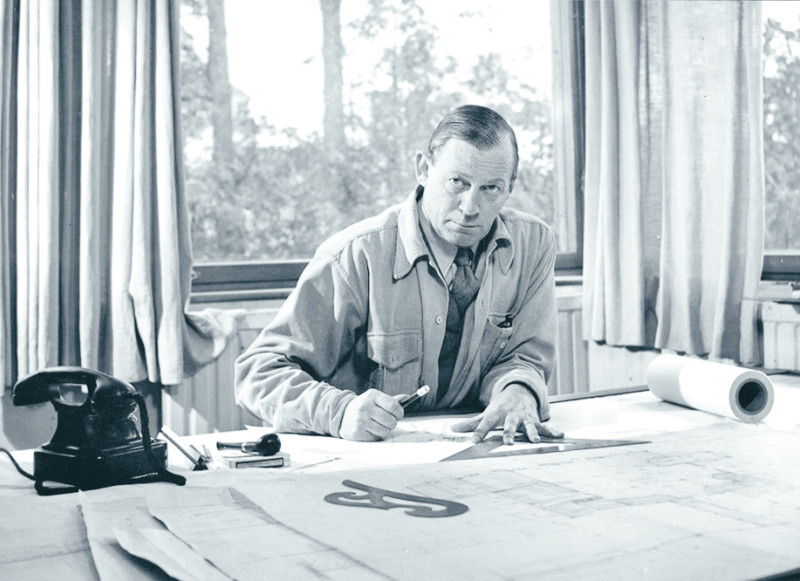 (1) Armin Linke's photograph of Aalto's Viipuri City Library, 1927–1935.
(2) Alvar Aalto in his studio in 1945.
Alvar Aalto – Art and the modern form 11.5.–24.9.