Finland 100: Modern Family
What on Earth! Does Tove Jansson's Moomin family really portray a typical Finnish family in the 21st century?
Have you ever wondered how many nuclear families there are in Moominvalley? Exactly! Moominpappa, Moominmamma and Moomintroll are the only ones who form a clearly distinct nuclear family.
In Finland, there are 547.000 such traditional families, married or co-habiting couples with children, 1.9 children per family, to be exact.
The Moomins have an extended family. New family members have been adopted or they have just appeared in the house. Snork Maiden stayed to live in the house while Mymble gave Little My to the Moomins because she already had dozens of children. Sniff is an adopted child whom Moominmamma and Moomintroll found in the middle of the forest.
Sounds quite familiar. Almost every tenth family with children in Finland is a blended one in some sense. A family can also be formed by friends who feel that they belong together. The cultural and social definition of a family is flexible most of the time. Legally, a family and parenthood are of course strictly defined.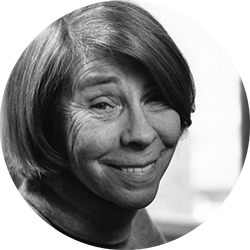 'One has to discover everything for oneself. And get over it all alone.'
—Tove Jansson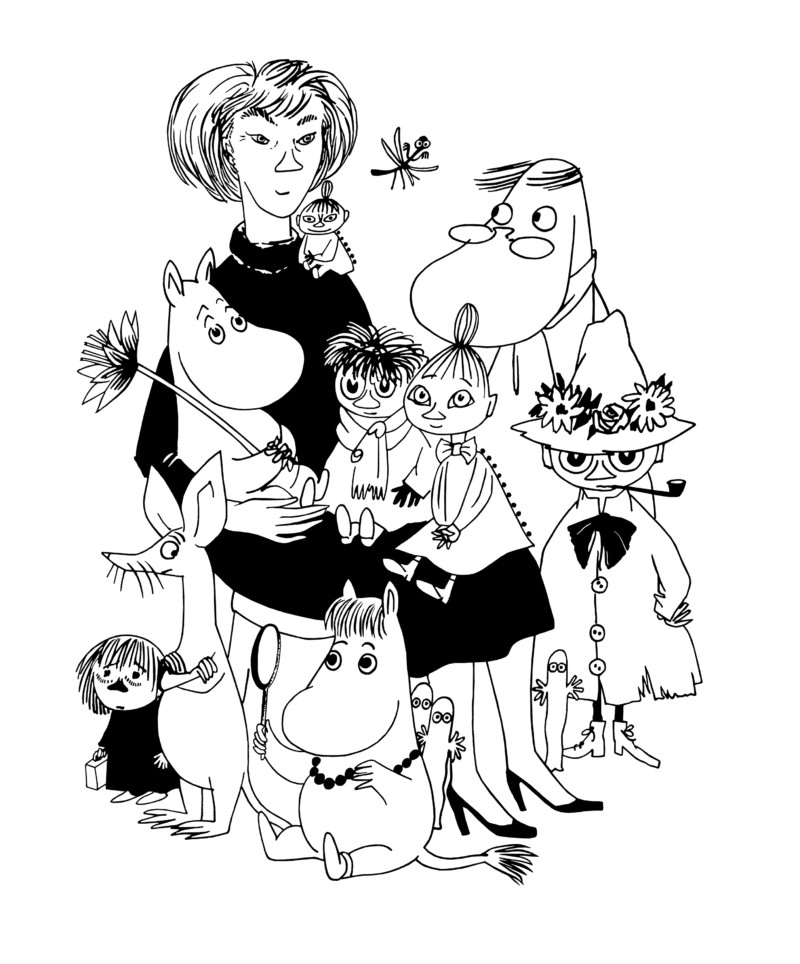 WHERE ARE THE DADS?
Sirke Happonen, Ph.D., whose dissertation concerned the Moomins bolsters the observation that, in Jansson's Moomin world, there are various interesting families.
—There are many single parents in Moominvalley, which is considered by all as matter of fact, a neutral state of affairs, Happonen says. Fathers are nowhere to be seen and sometimes not even known. Mymble's around 34 children all might have a different father. The father of Mrs Fillyjonk's children is never seen, yet no one seems to really long for him.
—Apparently he's on Borneo. This is what Tove Jansson once replied to a reader in a letter, adds Happonen.
Do the families living in Moominvalley depend on their mothers? Is that the same in Finland? According to the 2016 statistics, around 151,000 families include a mother and children while about 32,000 are made up of a father and children.
Undeniably the fathers in Moominvalley are remains of the early decades of the 20th century. The charming Moominpappa is a self-centered father who familiarly talks about 'a man's jobs'. He probably would not have taken paternity leave but he could have possibly used a nine-week holiday to go, for example, fishing.
POLITE AS A MOOMIN
The father of Snufkin and Little My, The Joxter, is rather lazy, likes to hang out, preferring to be on his own as things seem to get done anyhow. No, no, Finnish dads readily take part in family life! It is a merit to men who, on average, become fathers at the age of 31. If a relationship ends up in a break-up (39 % do) both parents take care of the children. 
Household chores are equally divided with the Moomins as Moominmamma does everything. This would not work out in today's Finland. Women do nearly four hours of chores a day, and men do just over 2.5 hours. 
Moominmamma is in line with the modern Finn when it comes to having a cleaner in the house: the house is in disarray yet the idea of someone else doing the cleaning is horrifying. The house must be clean before the cleaner arrives. How very Finnish! 
The Moomins have a lively social life and a great number of friends. They are ready to give their own beds to their friends and always try to adapt to every situation.That is very Finnish. Never mind that something feels a little uncomfortable, we can do it, is an idea that is familiar to many Finnish families. 
—The Moomins politely listen to even The Muskrat, although he likes to complain all the time. He even frightens them about the end of the world. Everyone is tired of his complaining, yet they are unable to say anything, sighs Sirke Happonen. 
On average, Finns have 18 friends but four per cent say they have none at all.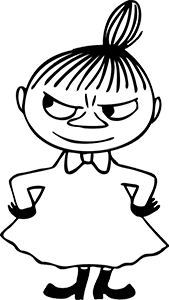 IT'S ALL ABOUT FAMILY AND CARING FOR EACH OTHER
Because of their friends, the Moomin house had to be expanded. Luckily building regulations are flexible as the house had to be extended into three floors. In addition, there is a tree growing in the middle of the house, while birds fly in, something that would hardly work in Finland.
Otherwise the Moomin house is a normal detached house, a house that 40 % of Finns inhabit. Something that many Finns, also the young, dream of.
Moominmamma is the nucleus of everything, the refuge and safety. Practicality, forethought and relaxed mindfullness are all epitomised in her. The family has to feel well, which requires celebration and play, which is why the everyday is much more fun for the Moomins than it is for Finns. 
—The Moomin family stages all everyday matters into play, they see life as a serious play, but not in a serious- minded way. They follow intuition and set forth on a trip even halfway through dinner because the family really needs it at that particular moment, explains Happonen.
The novels, cartoon strips and the animation series all make clear how important family and caring for each other are for the Moomins. Their values are depicted through each individual and their extended family, they are open to everything new and approve of diversity. Albeit they always have caution in mind, which also sounds familiar.
—Neither age nor gender are important to the Moomins. What is important, is character, says Happonen. 
If anything, that is something that is very Finnish, appreciation of character.
Moominmamma leads the way.