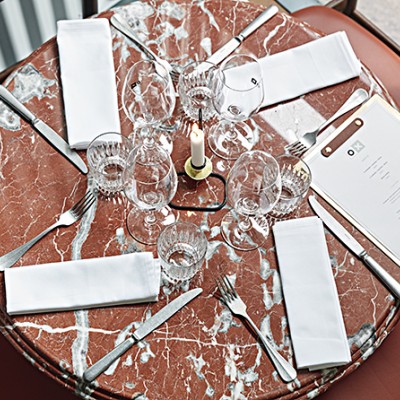 XOXO, OX
In the last year, Pieni Roobertinkatu has grown into an interesting restaurant street. Hurrah!
OX has a strong backing in the Helsinki restaurant scene. Teemu Aura, Markus Hurskainen, Anders Westerholm and Matti Sarkkinen run Story in the Old Market Hall; Aura and Hurskainen own Patisserie Teemu & Markus; while Westerholm and Sarkkinen run Sushibar + Wine, Vin-Vin, Bier Bier restaurants and a wine wholesaler's.
OX has seating for 40 people, some at the bar where you can observe the open kitchen, which is not really necessary as
the idea is that all of the ingredients are still recognisable on the plate.
The dare is to try the Never Ending Menu that keeps coming until you cannot eat anymore. All for a hundred euros.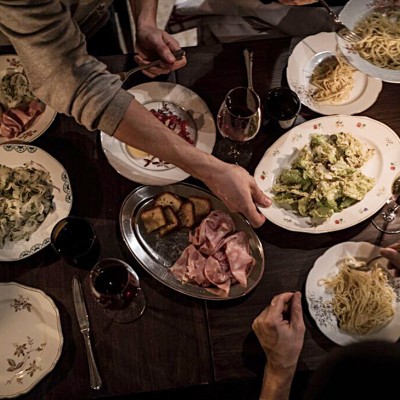 For a Very Very Late Supper
BasBas took Helsinki by storm. We absolutely love it! We love Niki (Thieulon, see Welcome to Helsinki), we love Kalle (Kiukainen). We love the interior and the feel of the old metal workshop. Obviously we love the food and wine as well.
Possibly for the first time in the restaurant history of Helsinki it is nearly impossible to find a table in a restaurant. The kitchen, however, is open until closing time, so it is worth popping in for a late dinner at around 11 p.m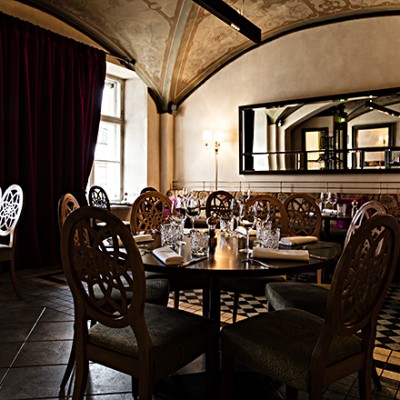 Da, a New Home of Blinis
Helsinki has always had its share of Russian restaurants but Bystro is something new: a Russian restaurant from this millennium.
Bystro's flavours are lavishly Russo-Caucasian: roe, caviar, meat stews, blini, borscht, mushroom julienne, pelmeni and
fermented vegetables. Bring on some syrniki and black tea with raspberry jam for dessert! And the vodka, keep it coming.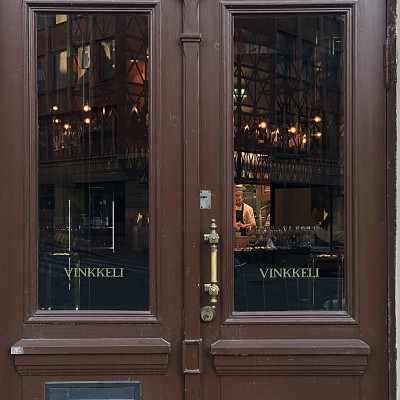 Grilled Liver and Crisp White Table Cloths
Chefs Matti Vesikkala and Olli Marttila and sommelier Antti Uusitalo know exactly what classic cuisine means. No wonder as the trio worked together for ten years in Helsinki's finest restaurant, Savoy. Vinkkeli is their interpretation of what they learned.
Real food with no frills, made with the best possible ingredients of the season. Vinkkeli's menu is short but to the point: a four-course dinner menu with selected wines or a beautiful three-course lunch with a glass, or two, of fine wine.