Protagonist: Klaus Haapaniemi
Mr Haapaniemi's magical world
Ladies and gentlemen be prepared to get a glimpse of the wonders of the world of designer, artist and cat owner Klaus Haapaniemi.
A black swan rides the dark waves. Flash pheasants skulk under the rhubarb. A fantastically mottled fox careers across the velvet and black woodpeckers knock on the corner of a pillow. Let us, also, imagine wild mushrooms, beasties, spiders, flowers, and perhaps some ornaments on the textiles and we are getting fairly close to the world of designer Klaus Haapaniemi's world. The flora and fauna in Haapaniemi's work are both rich and deep, lush and boisterous. The intense colours build up the ambiance. Everything is, at the same time, familiar yet strange and bonkers, fascinating altogether.
—I have been drawing since my childhood. Certain sources of inspiration have been with me until today. Sometimes I wonder whether I have changed at all, my style has remained the same, laughs Haapaniemi.
According to Haapaniemi improvisation is the best part in design because you never know which path the work is going to take.
—The starting point can be something very abstract such as a certain colour! I try to avoid subjects that are too set. Why realise something that you see so clearly that creating it would not be fun and challenging?
When you look at Haapaniemi's work more closely you see that he masters drawing, painting as well as the more demanding means of graphic arts.
Klaus Haapaniemi creates most of his work at home, next to Victoria Park in London.
—I like to keep my days as versatile as possible. I think about concepts and work through them in my head. I often head off on long walks and attempt to put my thoughts together, he says.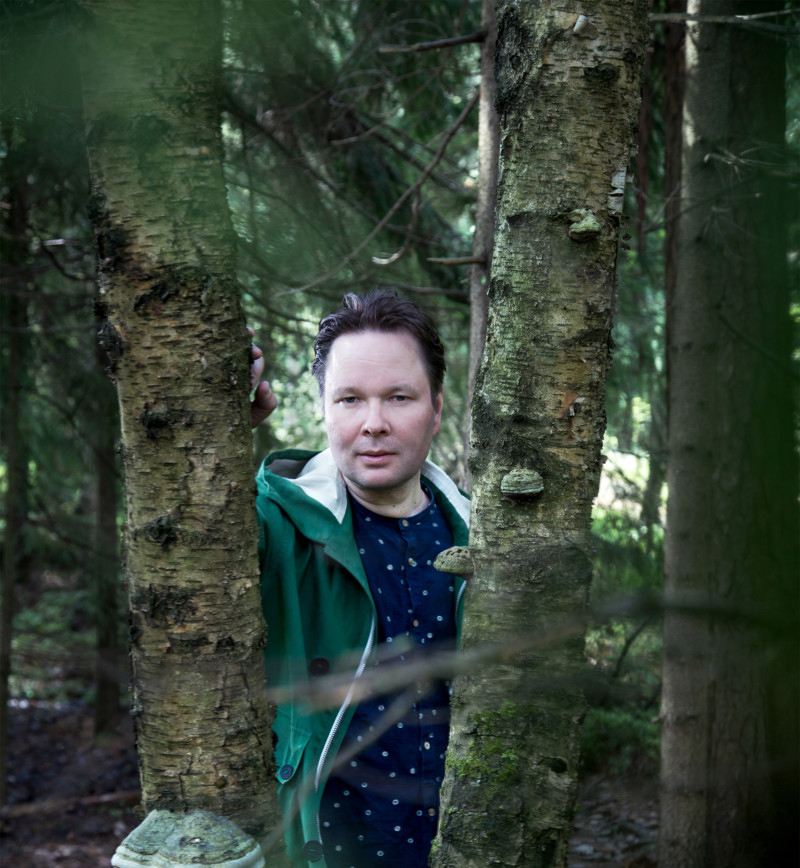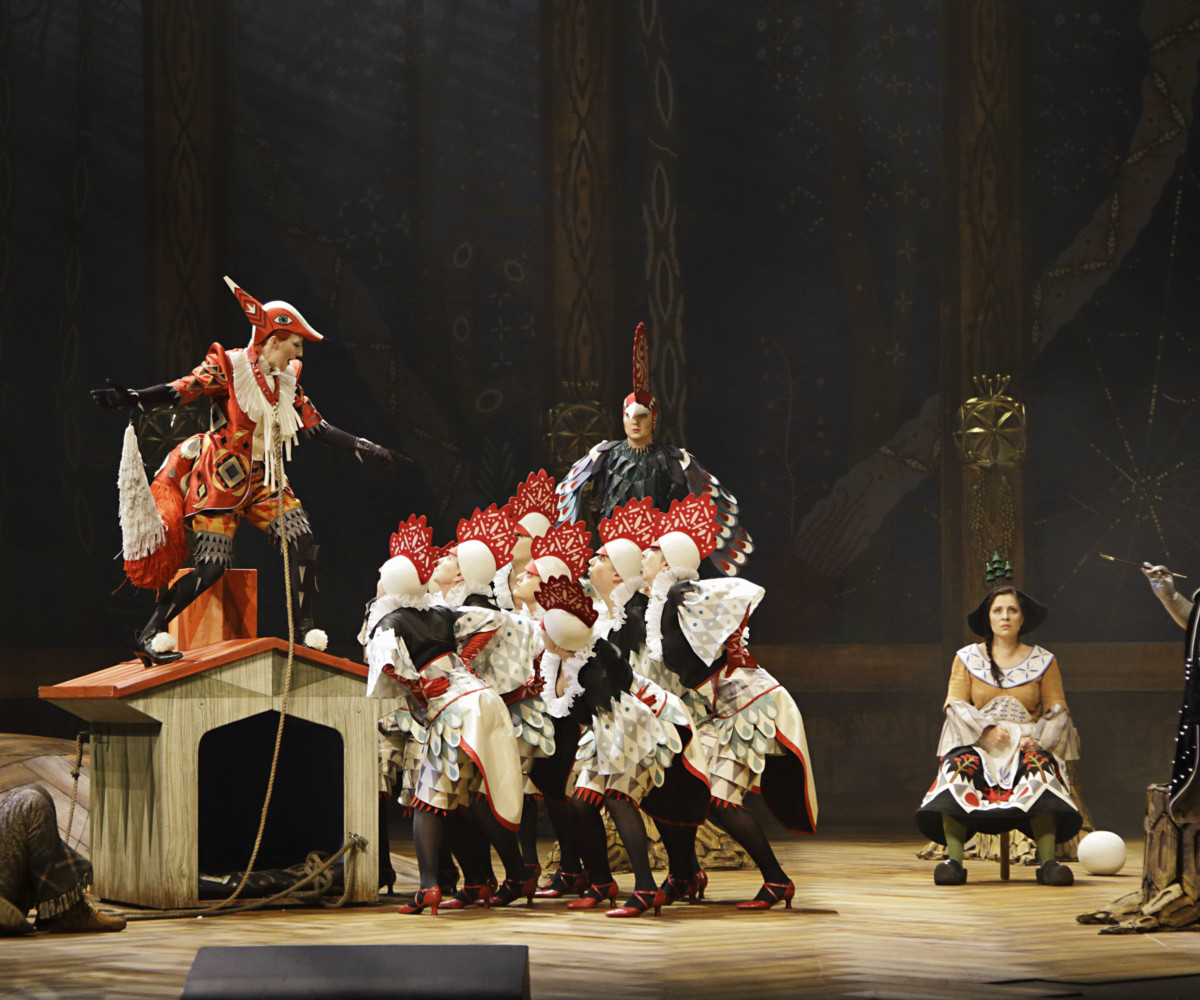 Nature is his most important source of inspiration. The enormous Victoria Park in Haapaniemi's home village is full of foxes, deer and all but exotic birds. Then again, Haapaniemi's nature is not limited to primaeval forests, the sea or archipelagoes. He finds it everywhere around him and even beyond.
—The city is nature, as are spaces and various dimensions and environments we know nothing of yet. After all, nothing can stop nature.
Haapaniemi's world of fantasy finds one of its many concrete forms at Klaus Haapaniemi & Co., the London- based artisanal design and lifestyle brand's flagship store on Redchurch Street in East London.
—There were a couple of galleries and a few bars in Shoreditch when we arrived there in 2013. Now it's known as the Bond Street of the east, chuckles Haapaniemi. The shop is a joint enterprise by Haapaniemi and his partner Mia Wallenius: textiles, cushions, rugs, scarves, shawls, wallpapers, accessories, furniture, all of them easily identified as works of Klaus Haapaniemi.
—Klaus Haapaniemi & Co. is mostly the creation of Mia. Mia is the manager and art director of the company, she's wonderful at what she does. I sometimes feel that the pictures are even better than the products.
Haapaniemi does not praise in vain. Mia Wallenius worked for a long time at Gucci and Stella McCartney as an art director. The partnership is straightforward yet they discuss matters thoroughly. 
Another part of Haapaniemi's work are his various art projects, which often include classical music. Last summer he made the visuals for the London Symphony Orchestra's string quartet's concert at St Luke's church. A follow-up for the project is planned for the autumn.
—I designed the costumes and set design for The Cunning Little Vixen opera at the Finnish National Opera, which will be back in the repertoire in the autumn.
There is more, a lot more. The world of a Finnish gin, Tenu, is created by Haapaniemi. The Taika tableware service for Iittala already turns ten this year. The Giants, a brand new ecological children's clothing line, will be launched in the autumn, brandishing a logo made by little Klaus when he was only eight years old.
Haapaniemi is designing a mystical forest landscape wallpaper for the winter garden in the upcoming Hotel St. George, which is set to open a new chapter in luxury hotels. Cartloads is happening on many fronts and there is much more to come that cannot yet be even rumoured about.
Five Favourite Figments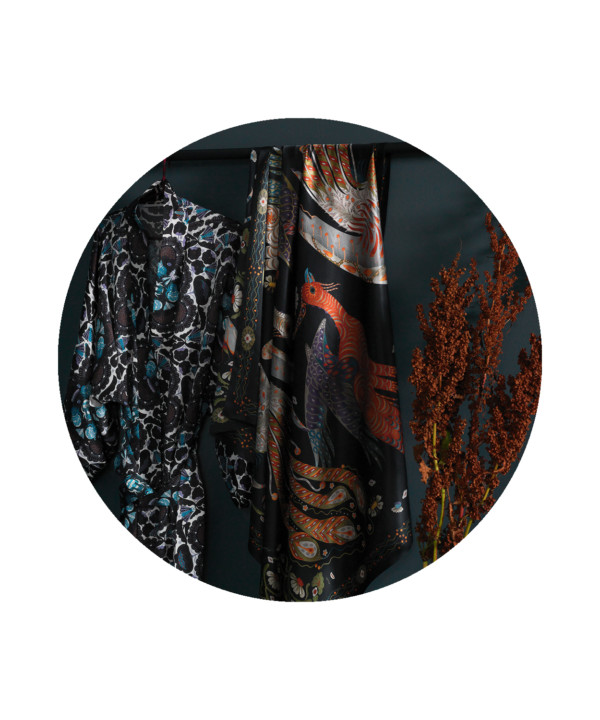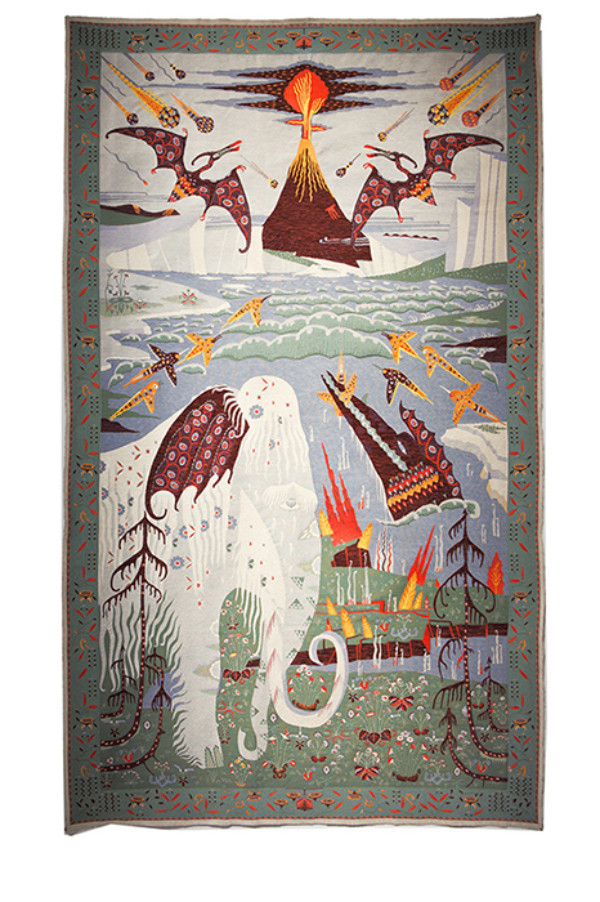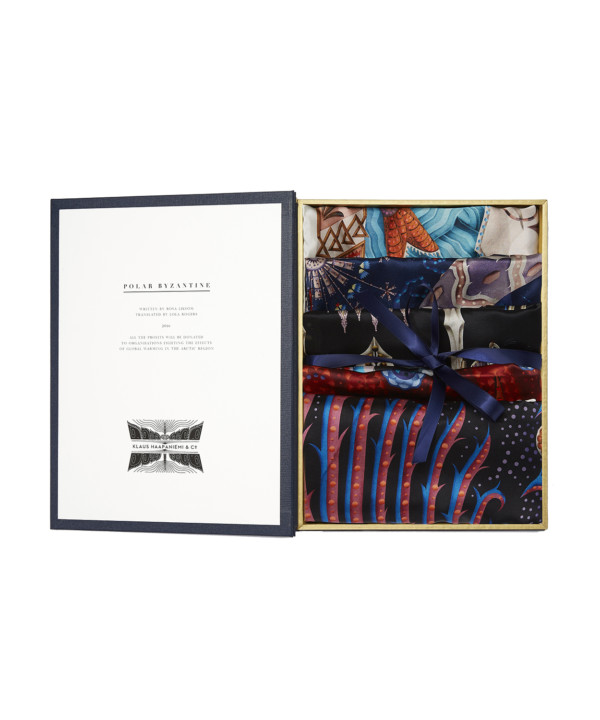 Five Favourite Figments
(1) Klaus Haapaniemi designed the charming and beautiful magical world of Leoš Janácˇek's The Cunning Little Vixen in 2015.
(2) Nocturnal Bloom 2014 is a collection of silk sleepwear and kimonos inspired by A Midsummer Night's Dream.
(3) Mammoth Tapestry, in collaboration with Established & Sons 2011, is influenced by natural history and Finnish folklore. The 15th
century tapestry technique is embellished with vivid hand embroidery.
(4) The handwoven Purple Haze Rya rug, is a surreal vision of a herd of horses galloping out of birch trees.
(5) The hand-bound book contains the full story of Polar Byzantine in five designs printed on 100 % silk, each one representing a chapter in the book.
It is hardly surprising that Klaus Haapaniemi and Japan have an intense relationship. The sense of awe is mutual.
—Japan has been a source of inspiration for me since my childhood. I've been drawn by the whole world, anime, manga, pop culture and Hokusai's drawings. Japanese aesthetics are either terribly simple or completely crackers, he exclaims.
When the Japanese Isetan department store was in contact with him and aspired to collaborate it was a dream fulfilled. The collaboration started in the summer of 2009 as the department store first sent their team to London to design a Christmas campaign with Haapaniemi.
—I did their Christmas campaign for four to five years. The wildly colourful and imaginative campaigns were huge and all over the place in the department store in Shinjuku, Tokyo. They also made Klaus Haapaniemi's name in Japan.
Today, Haapaniemi has had, already for several years, his own production unit in Japan. It takes care of Klaus Haapaniemi & Co.'s licensed manufacture, which produces everything small and grand, from fashion accessories to interior products.
Japan is also a smallish test laboratory. Haapaniemi is interested in cutting edge techniques combined with traditional handicraft, and nowhere is better for such
experiments than Japan. Some of the products are embroidered by hand whilst others are made with hightech lasers and 3D printers. 
—I'm always looking out for contrast so as not to make the work too traditional. Japan is a long-term project and, says Haapaniemi, production is pretty much still in its baby steps. 
—However, we're investing a lot in there, and so far, everything that's happened has been fun. 
One more thing. Since we've talked about Mia Wallenius, we also have to mention Putte, who is a visible character both in real life and in Klaus Haapaniemi's work. Putte presents himself confidently in Haapaniemi's cushions, scarves, shawls and ceramics. 
The vocal cat enjoys red wine and olives spending a rich social life in Victoria Park with his friends Norma, Monster and Ryder. 
—Putte is so Italian, sighs Haapaniemi, the cat became a part of Haapaniemi & Wallenius's life in Northern Italy at the end of the 1990s while both of them were working for a fashion designer in Veneto. 
Klaus Haapaniemi has not lived in Finland for over twenty years. After graduation he worked in Helsinki for a few years but that was not enough for him.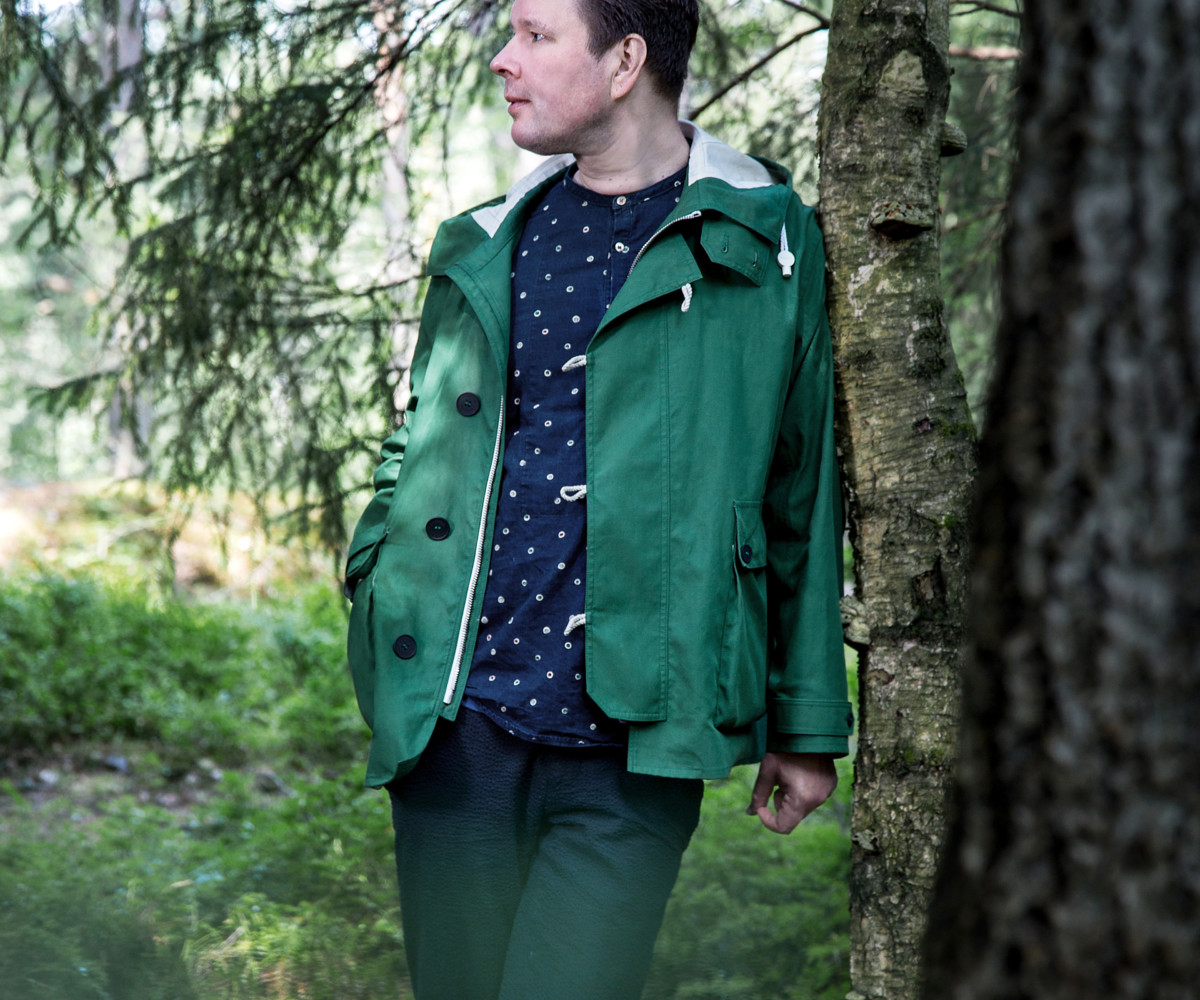 "Now I spend half my time in London and the other half in Finland"
—I've always been ambitious. I wanted an international career and all the possibilities that it brings.
Helsinki, in the 1990s, could not offer it all, so Haapaniemi ended up, via Italy, in London in the early 2000s.
—Staying in London was never a goal and lately it seems even less likely, says Haapaniemi, referring to Brexit.
Despite the distance Haapaniemi is present in Finland through his works. Setting off to distant lands proved out to be the right choice.
By proving oneself somewhere else also creates wonderful opportunities in ones homeland.
—Everyday I get to do things that I'm really interested in, Klaus Haapaniemi says.
PROFILE KLAUS HAAPANIEMI
1970 Born in Helsinki
1993 Graduates from Lahti University of Applied Sciences
2008 Graphic Designer of the Year
2010 Founds lifestyle and interior company Klaus Haapaniemi & Co. with Mia Wallenius
2013 First Klaus Haapaniemi flagship store opens in London Haapaniemi has collaborated with a wide range of design houses creating
fashion and interior design, and worked with multiple events, performances and opera.
Klaus Haapaniemi & Co. has stores in London and Japan.