Protagonist: Minna Parikka
Bunny Girl
Shoe designer Minna Parikka put bunny ears and a scut on trainers and made half the world go crazy: the Bunny Sneaks! Previously the young Helsinki-based designer had built her own shoe universe.
The first time Minna Parikka's name appeared on Bulevardi in slightly wonky letters was in the year 2008. The small shop was renovated by Minna and her father. She had founded her own brand three years earlier. Minna was only 28 but had done more than many in their fourties.
Having her own name as the name of the brand was clear from the start, what else could it be?
Four years later, in 2012, Minna Parikka is written in bold grotesk on the busiest commercial street in Helsinki, Aleksanterinkatu, opposite the Kluuvi shopping centre.
It isn't a boutique, nor a shop nor a flagship store, but a Universum. The design is by ex-professional snowboarder, now Helsinki's hottest interior architect, Joanna Laajisto.
—It is the home of my shoes with the largest collection of Minna Parikka's in the whole universe. I am really proud of it, says designer Minna Parikka.
Shoes, almost always shoes. If Minna had not become a shoe designer she probably would have started studying industrial design. Now it feels like a too serious a field.

"When I started eleven years ago I thought that Finns don't get excited by my colourful, playful and funny style, but luckily I was completely wrong! Even though exports have grown, the home market will always be elementary for us."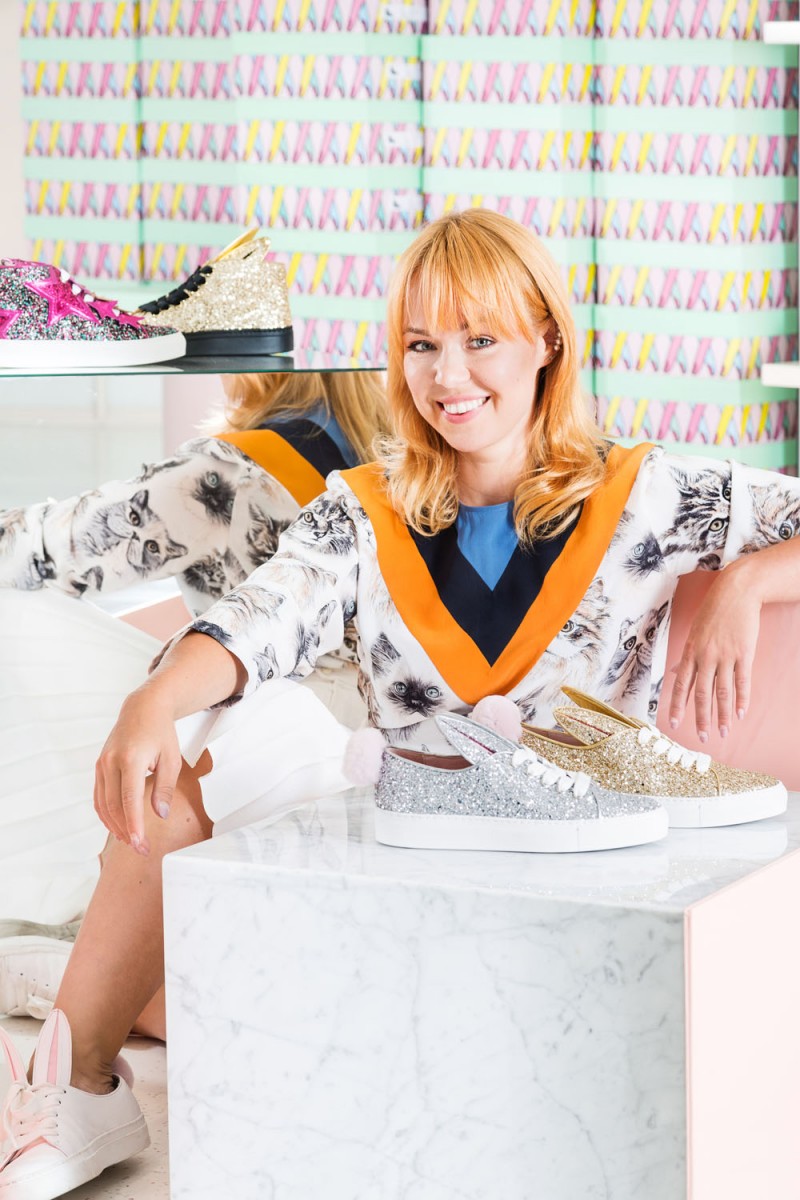 SHOEMAKER'S UNIVERSE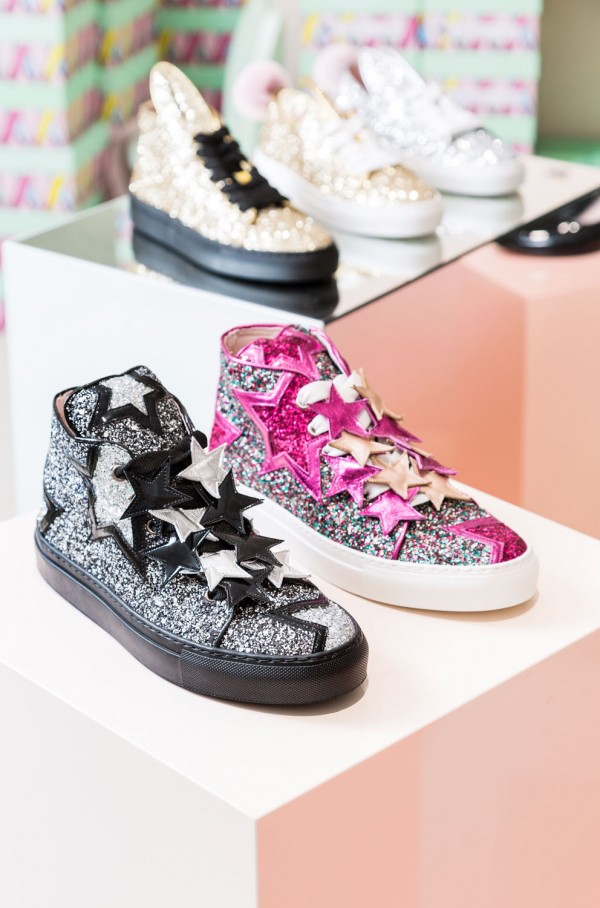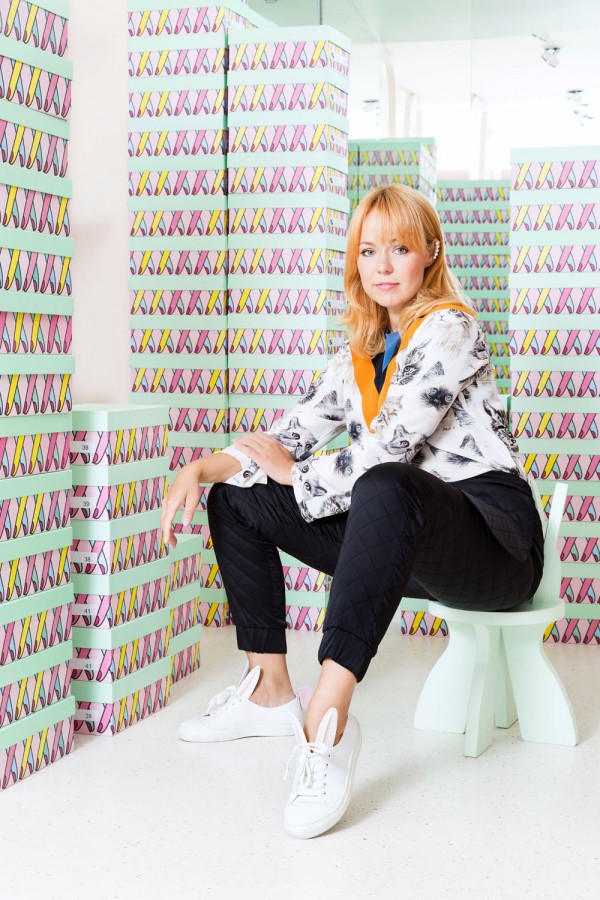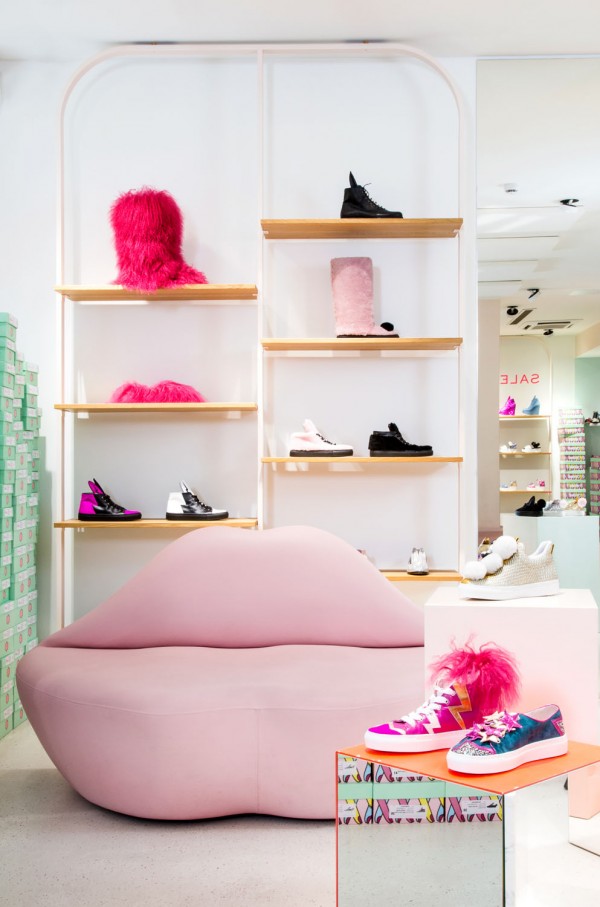 Protagonist: Minna Parikka
—As a teenager I read my sister, Nina Dodd's, story on shoe designer Andrea Pfister and wondered how someone could think about shoes all the time. I really want to do that all my life. Well, it isn't quite like that, but nearly there, laughs Minna. It was clear for Minna that she had to go abroad, to England, to study shoe design. After her baccalaureate exams she began her studies at University of Leicester at the age of 19. After three years she received her BA. There were no distractions in the town that would have delayed her studies. She landed her first job as a designer in Como, Italy.
—Men's shoes are not my passion but as a job it was extremely educational. I worked together with the brand manager and saw how things are done in practice. In the end our views were so different that I was given the boot.
Getting the boot wasn't the end of the world, it was an inspiration. It also confirmed what Minna already knew – that she wouldn't settle for being a staff designer.
Actually Minna had no other route apart from founding her own company so she could do what she wanted. Besides, a nascent fear of authority does not make working for someone else rewarding.
—I know what I like. I have a clear sense of doing things the right way and the wrong way. Everything I do looks like me, even my life outside of design. I love contrasts in everything: I am strong and sensitive at the same time, Minna says.
Minna has learnt to use the sensitive side with her designs and creativity, and the strong side in running a company and developing design.
—I believe that's why I have been able to build a profitable company around my design. I feel having succeeded only when people buy, and use, my shoes.
Minna has a strong 13-person team who can work independently and take care of sales, marketing and logistics, allowing Minna to concentrate on design.
—This is my company, it has been important for me that I can make all the decisions, she says.
Chances fly past fast in the fashion industry and you have to be able to react with spontaneity and trust your intuition.
—I follow my intuition with fervour. I have kept up spontaneity in my responses, and I feel that my intuition has developed and I'm pretty certain when I have to decide whether to take part in something or to stand back.
Finland, Finnishness and a Finnish mentality and design. Minna says with honesty that nationality and national traditions do not interest her: brands have to have an element of surprise.
Minna Parikka is often thought of as a Korean or English brand. Being Finnish is, however, always a positive surprise.
—I look out to the world, globally, what people are buying and what interests them. I don't really follow Finnish fashion because it doesn't really have an international presence, unfortunately.
Last year was a great turning point: Minna Parikka shoes became on sale in England at Harrods, Liberty, Harvey Nichols, Selfridges and many important online shops.
—The Bunny Sneaks became the 'it' shoes within a year and papers were writing about them. It is pretty insane that suddenly everyone wanted them. The new children's collection made both kids and mums want Bunny Sneaks.
There is a lot of work behind the success. An international PR comany got the shoes in the feet of many a celebrity. As Cara Delevingne and Taylor Swift walked in Minna Parikka's everyone became interested.
—But that's the cycle of fashion: first visibility, then wholesalers and after thatthe consumer. Bunny Sneaks commercialised the brand and gave it a larger distribution channel. Success doubled the exports and now the shoes are on sale in more than 20 countries, in over a hundred places and in many online shops.
Minna Parikka shoes can sport almost anything, however mad: sushi, unicorns, wings, hearts, monkeys, finger gestures and of course ears and scuts. Colours, patterns and glitter.
—I travel a lot, at least twice a month. Trips are the greatest source of inspiration! I love pop culture and Asia is the perfect place to get inspired by everything cute, exciting, strange and colourful.
Home and other life essentials are in Helsinki. As soon as Minna has travelled the globe enough and is ready for a new collection, she comes home, sits at her desk and starts drawing. There is no need to be inspired anymore. The design process is fast and that's how Minna likes it.
—It is so intensive when I draw the first sketches in a few days. I often draw at home, I'm good at keeping myself going and I'm also my harshest critic. Sometimes it's really tough.
The whole process from sketch to shelf takes about a year. The shoes are made in Spain.
A new shoe collection is ready twice a year come rain or shine. Minna has sole responsibility for everything.
—It would be really strange for me to start to look at trend predictions and pictures. Inspiration has to come from real life. If, for some reason, it doesn't come, it's time look at your own life, says Minna Parikka.
FIVE STELLAR PARIKKAS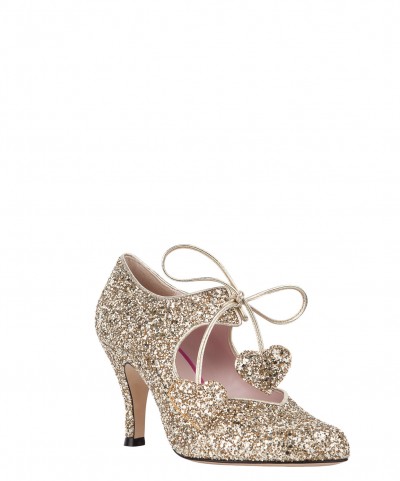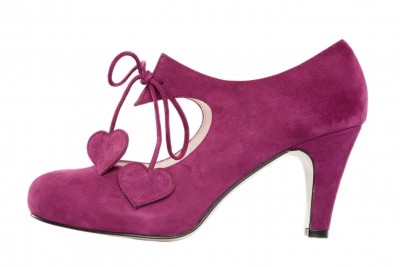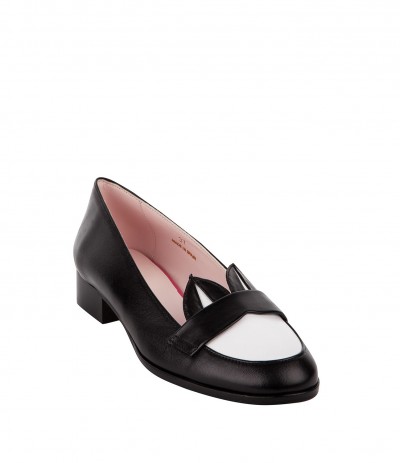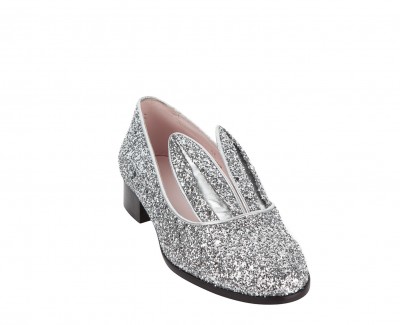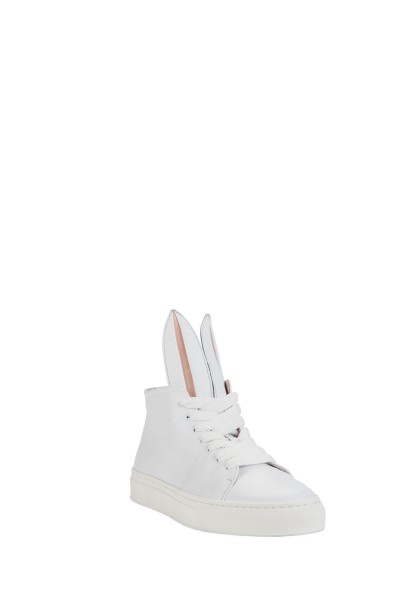 Raquel is romantic, typical for the start of Minna Parikka's career: a heart-shaped vamp and leather laces decorated with hearts and 7 cm heels. In production since 2006.
Jodie. Just as pretty but more sensible than Raquel the Jodie is a centimetre lower and has a 1.5 cm hidden heel. In production since 2008.
Caracal. A classic loafer with a twist, cat ears that is.
Bunny loafer. As classic as the Caracal but with bunny ears.
Bunny Sneaks, Trainers are trendy and easily approachable.The ears are a game: nice or naughty. Globally, bunnies give people a positive mental image.