Protagonist: Pekka Kuusisto
Fit as a fiddle
Boundaries in music are meant to be crossed when it comes to Pekka Kuusisto and no genre of music is alien to him, even if he is a violin virtuoso.
Oh, jeepers creepers, where'd ya get those peepers? Two violinists, one slightly smaller than the other, play a boisterous piece with dignity. The smaller one´with a stern look glances at his brother and starts a solo: these are the Kuusisto violinist brothers Pekka, 7, and Jaakko, 9, in the year 1983.
In 1995, some ten years later, Pekka Kuusisto walks onto the stage of Finlandia Hall during the Jean Sibelius Violin Competition with a Stradivarius in hand, lifts up his instrument and launches into Sibelius' violin concerto.
Wild and beautiful. The conductor Hannu Koivula takes the music into the final triumphant ascent. The crowd goes wild, erupts in loud cheers and stomps their feet. They understand they have witnessed an extraordinary phenomenon: the 19-year-old Pekka Kuusisto is a star.
It was a winner's performance. Most importantly, it launched Pekka Kuusisto into an international violinist career that has lasted for more than 20 years.
Kuusisto's home and haven is in Pernaja, by the sea, an hour's drive from the Helsinki-Vantaa airport. A vital measure of time for someone who is always on the move, at least six months a year.
—When I was in my twenties I couldn't imagine where music would take me. I have been lucky, having right away signed to a great agent, Harrison Parrot, who has other Finns under his wings as well. Developing my career with him has been fun, clear and determined.
Exactly like everyone else, a violinist goes through development discussions. Where are you going, Pekka? Where do you see yourself in five years time? Does Sibelius still interest you? Which con temporary composer would you like to compose for you?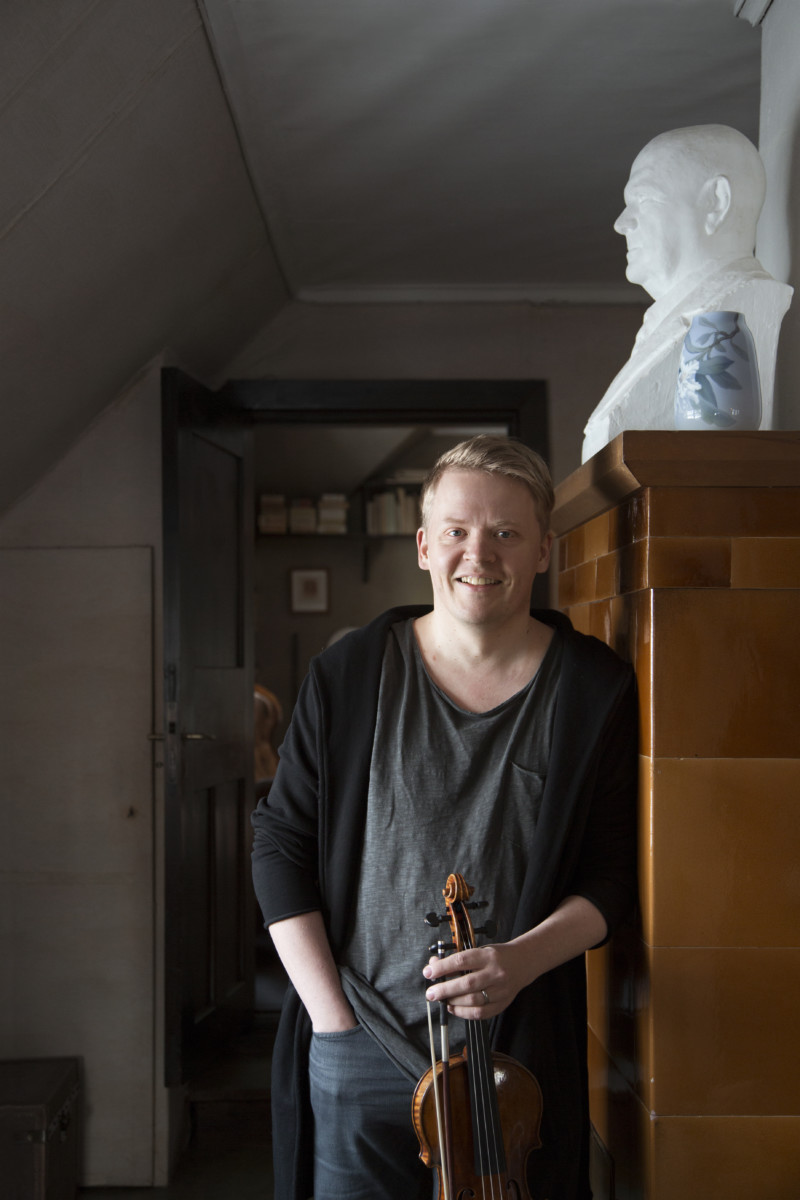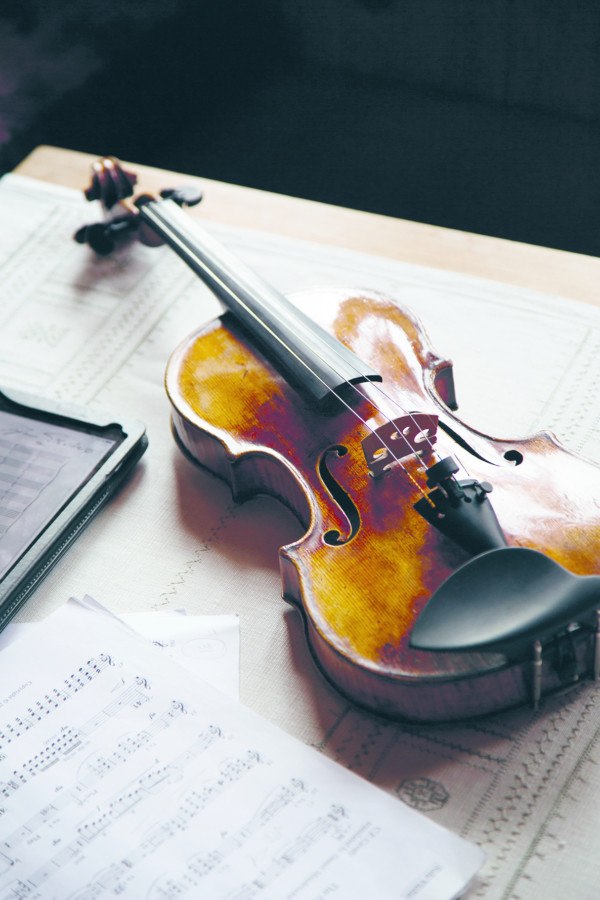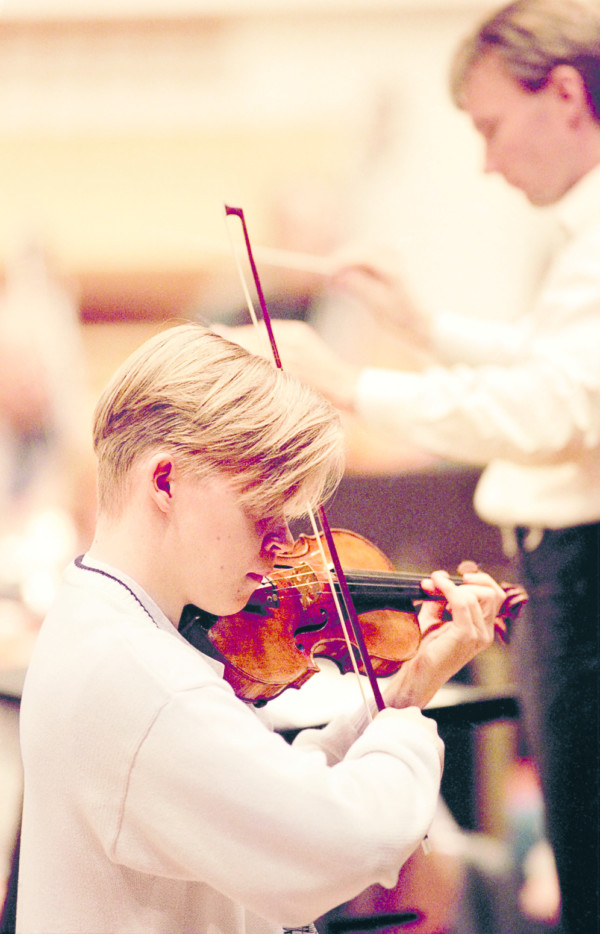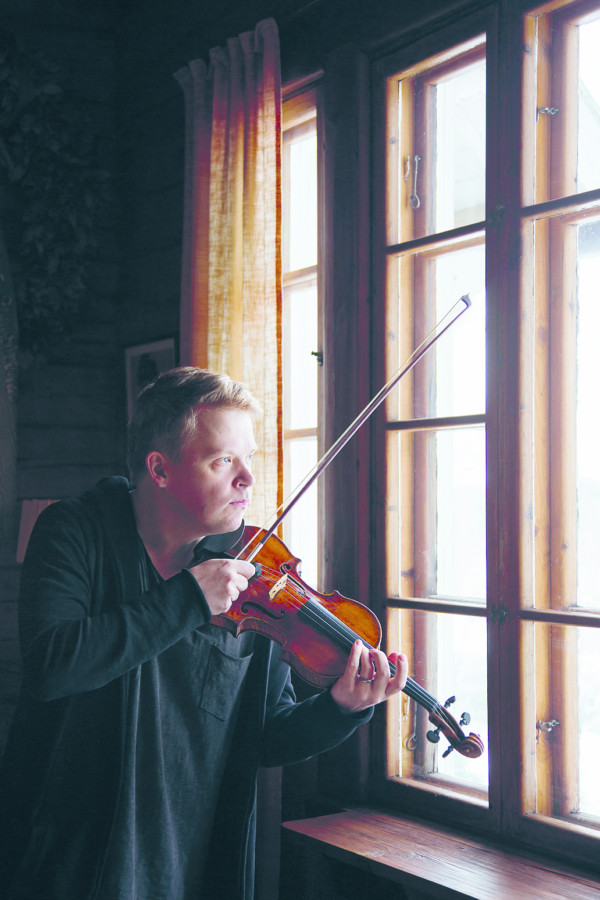 Protagonist: Pekka Kuusisto
—The last few years I have tried to find a less fragmentary form of life. Earlier I was every week in a different place playing with different people. It was fun but wearing. A violinist must find the time to practise and uphold their skills, he says.
Today, Kuusisto has three regular commitments, the Australian Chamber Orchestra Collective, the Saint Paul Chamber Orchestra and the Deutsche Kammerphilharmonie Bremen, whom he plays with several times a year. As the programmes are planned a couple of years in advance, Kuusisto can also plan his life more easily.

—Still, this isn't a tame game yet, although now I don't have to do everything. I can always ask if something could be postponed to the following year, Kuusisto laughs.
Sibelius still interests him and is an important composer to Kuusisto, who plays his music a lot. Sibelius' 150th anniversary was celebrated in 2015 and his music has been on the rise ever since. Kuusisto reckons that this might be part of a bigger cycle or trend.
—I believe that at the moment people gravitate toward music that does not necessarily rip apart their inner musical world. If there is a global move towards traditionally-sounding music it definitely hasn't slowed down the popularity of Sibelius' music.
Kuusisto wonders how the collective understanding of acceptable music is changing, how a hundred years ago Stravinsky was intolerable clang to the audiences, yet today he is part of the everyday repertoire of a symphony orchestra.
—Therein lies a fuzzy natural law of clear harmonies. And it doesn't matter whether it's invoked by a major triad by Arvo Pärt or a composition by Hildegard von Bingen.
Hildegard von Bingen was a mediaeval super-nun, philosopher, mystic, author and composer. Arvo Pärt is an Estonian contemporary composer.
Kuusisto is a known advocate of new music. Premieres are the elixir of life for musicians, it is better than anything else to play a new piece that feels like it is made for the musician or actually made for them.
—Premieres make life much more exciting. It pays to get together with organisations, festivals and orchestras who have interest, and economic possibilities, to hire young composers to write new music.
A person who performs a premiere often gets exclusive rights to a musical piece for a year or two, and is also included in the partiture.
Be careful what you wish for: Kuusisto has recently premiered Sebastian Fagerlund's and Owen Pallett's violin concertos, Anders Hildeborg's partner piece to Johann Sebastian Bach's Brandenburg Concerto No. 3, and a slew of smaller pieces.
At the moment, Daniel Bjarnason, Sauli Zinovjev and Perttu Haapanen, among others, are composing for him.
Classical and contemporary music fare well in Finland. The Wunderkinder and enfant terribles, the boundary smashers of the 1980s, such as Esa-Pekka Salonen, Magnus Lindberg, Jouni Kaipainen, Kaija Saariaho and Juhani Nuorvala have grown up and found their place in the world.
Finnish music pedagogy combs out the talents from a population of 5.5 million already in primary school. New talents arise; musicians and composers are discovered all the time. Kuusisto's talent would not have gone unnoticed, even if he had been raised in a different family.

—Outi Tarkiainen is extremely interesting, she has her own voice. Once, we were composing songs for a collaborative project, and I realised her pieces were works with a capital W, pieces that made my own thoughts on composition seem modest.

Time of Music in Viitasaari, Musica Nova in Helsinki, Tampere Biennale and Avanti!'s Summer Sound. New Finnish and international music is continuously heard in Finland.

Contemporary music is divided into several schools. The American school includes, among others, the media sexy Philip Glass, Terry Riley and Steve Reich.

—The currents in Finnish contemporary music have more in common with European 20th century musical
innovations than with contemporary US music. For example, Paavo Heininen's work, and its consistent development
condenses the character of Finnish contemporary composition.
According to Kuusisto it is sometimes identifiable whether a piece has been made more by the brain, rather than by the ear, in the work of Finnish composers; in other words, whether the author has aimed at perfect form or at musicality that serves the performer and the performance.
The 19-year-old Kuusisto in the Sibelius competition at Finlandia Hall on 29th November 1995
—Music is written by the brain and for the brain in forms that aren't necessarily yet identified as music. Today, possibly two composers understand it but in 50 years' time it will open up and create something new or a form that no one knew could exist, Kuusisto exhilarates.
When a musician tells an English newspaper that the first record he bought was the Swedish Eurovision Song Contest winner Herreys' album Diggi-Loo Diggi-Ley, sings the Back Street Boys in karaoke, and the first song he remembers hearing is Rasputin by Boney M, there is little doubt that his upbringing with music was not very strict.
—It was clear at home that all types of music were listened to. My father has done everything possible with music for decades ever since he started working, and he still keeps on composing. Every time someone asks me why I make music in different genres, I answer that I feel my work is nothing compared to my Dad's.
Pekka's dad, composer Ilkka Kuusisto, son of composer Taneli Kuusisto, never cared for musical genres. Instead he kept alternating among the opera, teaching, artistic direction, and choir and light music. Like father like son. Kuusisto believes that the classical musicians of his generation are much more open-minded towards music, compared to what people generally think.
Playing music is often fun and communal but there is a lot of work behind it, a violin virtuoso continually practises. Simple folk music encores are not enough, as Kuusisto says, even though it is a fun and great experience for the audience.
Exactly what happened to Kuusisto in London last autumn after his performance of Pyotr Tchaikovsky's violin concerto at the BBC Proms was that he turned his encore into stand up comedy. To start with he made a couple of current quips before promising to sing a Karelian folk song only if the crowd should join in: Yes, from the audience at London's Royal Albert Hall.
Kuusisto rolled up his sleeves and began to sing: Minun kultani kaunis on, vaikk' on kaitaluinen, minun kultani kaunis on, Hei luulia illalla, vaikk' on kaitaluinen. [My darling is beautiful, even if she's small-boned, my darling is beautiful, even if she's small-boned, hey luulia in the evening, even if she's small-boned.]
—You need to sing it now: Hei luulia illallla
—Louder! HEI LUULIA ILLALLA. In the real tempo! Very clear articulation, please!
—HEI LUULIA ILLALLA, the whole audience repeats. Kuusisto brings the choir, the audience that is, into a diminuendo, as only a third generation choir leader can.

—Thank you.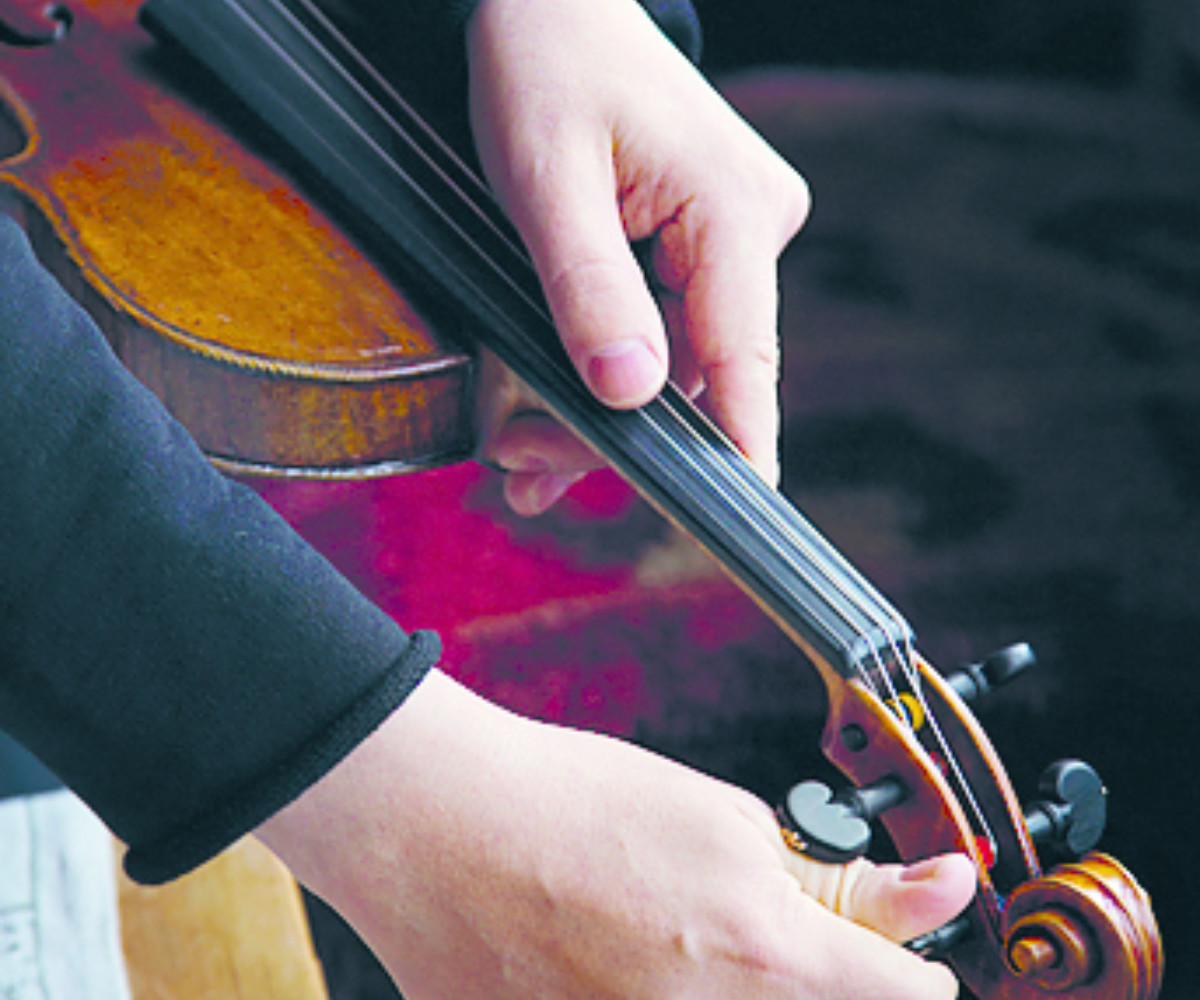 FOUR IMPORTANT MOMENTS IN MY CAREER
(1) Winning the International Jean Sibelius Violin Competition in 1995 launched my international career.
(2) In 2011 I was on holiday for four months, which made it possible for my career to endure.

(3) This year I was invited to compose music for the new international Moomin animation series together with Samuli Kosminen. It is the greatest commissioned composition in my career so far.
(4) The best is yet to come.