RESTAURANTS: Lunch
Let's Do Lunch!
Helsinkians love lunch. You meet up with friends and gossip over lunch, see a love interest and fall in love. Business meetings are held over lunch, clients are charmed and decisions to take over the world are made.
A lunch can be a quick one, but you definitely need to go out. Sometimes a lunch takes long enough for it to turn into a dinner. A lunch can also be anything in between the two.
We share our favourite lunch places with you, and just like you, every now and then, we want a fine dining experience in the finest local restaurants. Sometimes you are in a hurry, and need food immediately, while then and again you have the time to have lunch at one of the café classics in Helsinki.
Lunch is a central part of life in Helsinki. You just can't miss it. Nothing could be better than having lunch all day long, although once a day is enough. Lunch with the Helsinkians. If you ask the locals they tell you it beats many sights hands down.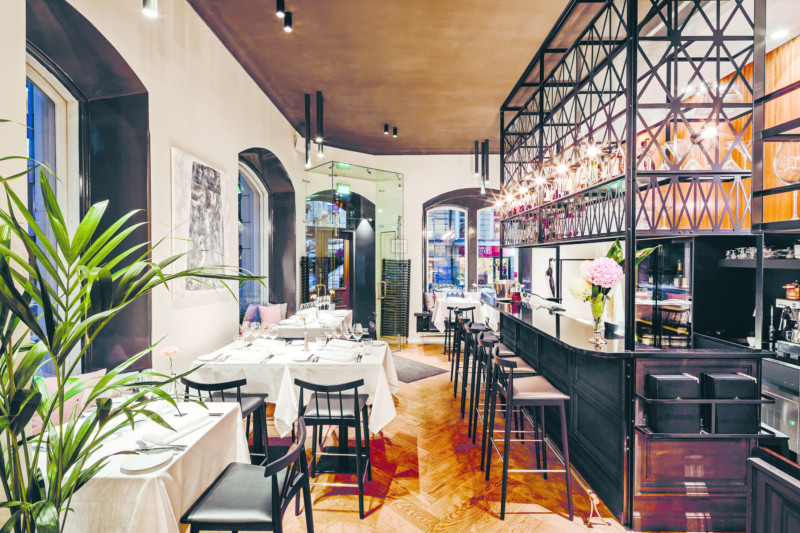 Fine Dining
Sometimes you just need to dine a bit finer.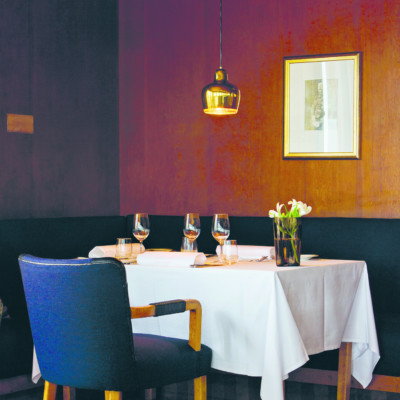 LUNCHING WITH ALVAR AALTO
Savoy is still the one and only as the finest restaurant in Helsinki celebrates 80 years in 2017. In line with tradition it offers a choice of five lunch menus: from the five-course Menu Kitchen Inspiration to the three-course Menu Mannerheim.
Savoy has been the place for the industrial, business and economic elite, but luckily today the elegant service and
wonderful food are available to all. Almost as important is the interior from 1937, designed by the young Alvar Aalto himself.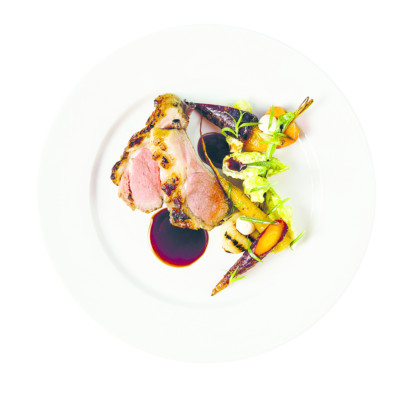 BORN TO BE CLASSIC
Vinkkeli must have fallen out of the sky into Helsinki's restaurant scene: it simply appeared out of nowhere a year ago, brilliant and complete with food, wine, surroundings and staff.
Well, to tell the truth, Vinkkeli's founders came from Savoy restaurant, so they do know a thing or two about finer dining.
You choose three courses from a selection for your lunch at Vinkkeli. The choices always include a classic, a classic and a classic.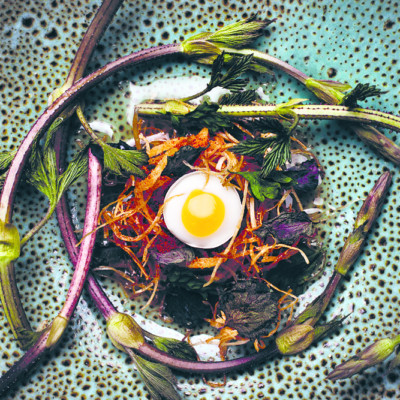 O LO LA!
Restaurant Olo's lunch consists of four courses. When there is arctic char and malt bread or moose and sea-buckthorn on the menu, you know the ingredients play the main part. Pure, beautiful and simple.
—The less you've got on your plate, the more carefully it has to be prepared, maître d'hôtel Jari Vesivalo puts it concisely.
Chef de cuisine Pekka Terävä, and Helsinki's strong fine-dining-without-a-fuss tradition are behind restaurant Olo. The place has held a Michelin star since 2011.
Local Restaurants
Here are the absolutely best locals in Kaartinkaupunki, Ullanlinna and Punavuori.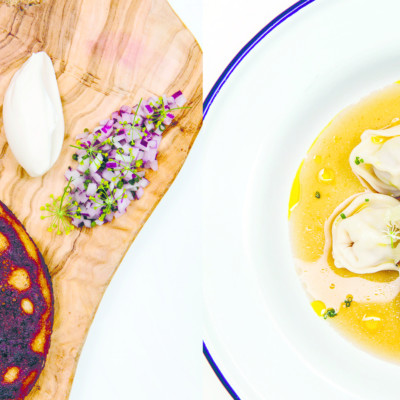 OH BORSCHT, WHAT A SOUP
A bowlful of borscht soup, some homemade sour cream, sourdough bread and butter. If you like to go crazy, order a side of fermented vegetables: cabbage, carrot and even tomato. Or enjoy a blini with roe for lunch. That is exactly what a Russian lunch at Bystro is like: excellent, authentic and real food from across our eastern border. A glass of black tea with a dollop of raspberry jam finishes off the meal.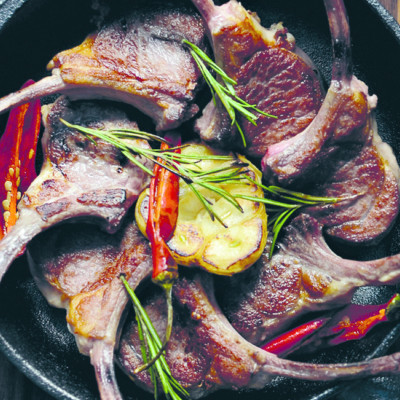 VIVE LA TRADITION!
Maxill, a true local on the very own high street of the fancy Ullanlinna area has a wonderful atmosphere, thanks to the loyal regulars. Maxill is perfect for observing Korkeavuorenkatu while you lunch and spy on the life of southern Helsinki: stylish seniors, fashionable young families, and oh, how many dachshunds there are! The lunch menu changes twice a week and, obviously, all the seasonal favourites are celebrated here: asparagus, new potatoes, freshwater crayfish and other delicacies.
Maxill. Local hangout with scandinavian french kitchen. Mon–Tue 11.30–24, Wed–Fri 11.30–01, Sat 13–01. Korkeavuorenkatu 4.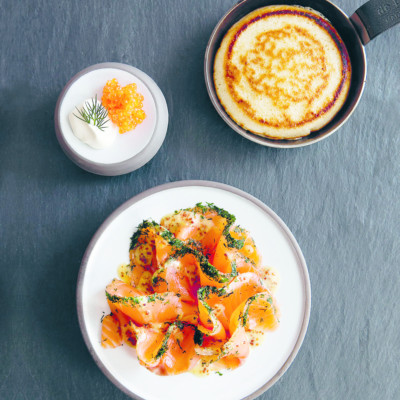 THE MOST BEAUTIFUL LUNCH
Restaurant Kamome loves Finland, Kamome loves Japan and Helsinkians love Kamome. It is unfathomable, yet delicate, how Kamome combines the cuisines of two cultures: the Nordic-Finnish courses and the Japanese way of cooking. Washoku: less is more and the focus is on the essentials, the beauty of the ingredients and their original flavour. Lunch here lasts an hour, although when you are just about to finish your meal you wish it would never end.
The Straightforward
When hunger strikes, you quickly need good food.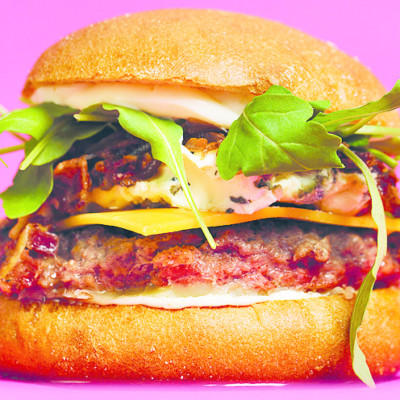 NAUGHTY OR NICE
Naughty Brgr is the bread and butter, or should we say beef and cheese, of Akseli Herlev, winner of the Finnish Top Chef. The namesake burger includes a 100% Finnish beef patty, cheddar, St Agur blue cheese, bacon jam, rocket and aïoli. Should you
want to make it a little lighter try adding a side of sweet potato chips. Yeah, a bit on the naughty side, but who's counting?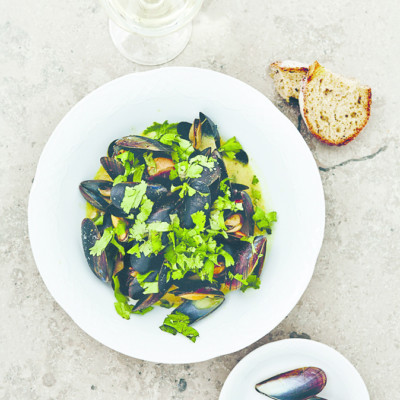 BY THE SEASIDE
Ahoy, do come in! Ye Olde Market Hall in Eteläsatama is a grand building and right in the middle of it is restaurant Story. Story serves honest market hall food, such as salmon soup, although, as the founders of the joint include a Michelin star restaurateur, the food definitely comes with a twist. Coffee and cinnamon buns by Patisserie Teemu & Markus for afters, no?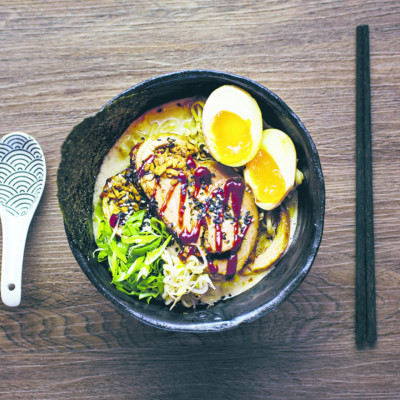 LATE AND LATER LUNCHES
The market hall in Hietalahti is Helsinki's gourmet hall. Many interesting, small restaurants have found their home here: kimchi, street gastro, hamburgers, ramen noodles, sushi, fish and seafood and what not. What is best, after lunch the hall is open from Wednesday to Saturday until 10pm. How late can a late lunch be? Very, very late.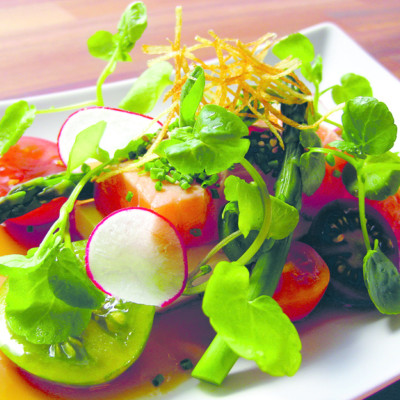 ALOHA SALMON!
Up! Up! The fifth floor of the Kamppi shopping centre houses the sweetest food court in Helsinki, and Hoku is top of the line. Tastes range from sweet to savoury and whatever lies in between. Asian and Pacific treats are combined in true Hawaiian fashion in the restaurant that has totally swept Helsinkians off their feet. The window seats offer a wonderful view of the city.
Hoku. Mon–Thu 11–15 & 17–22, Sat 11–15 & 17–23, Sun 12–16 & 17–23. Kamppi shopping centre, 5th floor. Urho Kekkosen katu 1. hoku.fi
Classic Cafés
Both Ekberg Café and Fazer Café on Kluuvikatu are well over a hundred years old and they truly know how to serve a good lunch.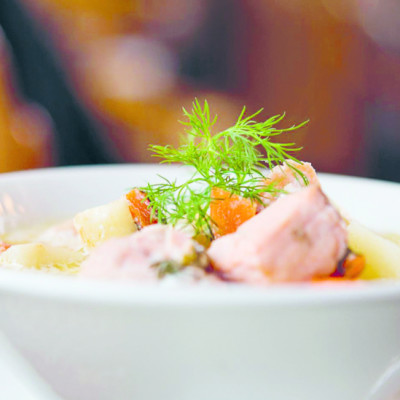 ON THE BOULEVARD
Cafe Ekberg opens up for a buffet breakfast at eight in the morning and starts serving lunch at eleven. You can choose between the day's soup and buffet lunch. Since the café includes a famous bakery it is difficult to leave without something
small and sweet for the afternoon: a rum baba, a chocolate pastry or an Alexandertorte. Design enthusiasts, be aware! The
light fittings in the ceiling are by Paavo Tynell.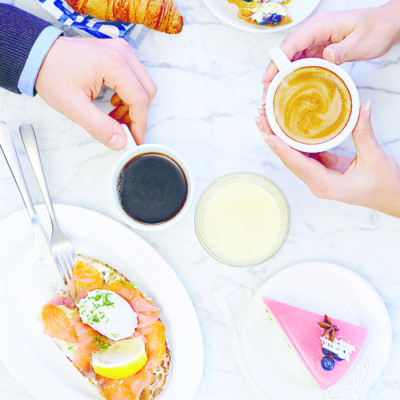 SEE YOU AT FAZER'S!
Fazer's café on Kluuvikatu is an uber-Helsinkian institution, whose cupola salon opened already in 1891. Watch out! It's best not to reveal any big secrets under the cupola as every whisper is carried around to each and every table across the room.
Lunch at Fazer's is always fun, with lots of people, a lively atmosphere and good food. If you want to eat outside, on the steps
of the cathedral, for example, order take away. However, don't forget to grab a coffee and a fresh, sweet roll!
Fazer Café Kluuvikatu. Mon–Fri 7:30–22, Sat 9–22, Sun 10–18. Kluuvikatu 3. fazer.fi