SOUVENIR: Airam thermos flask
EVER SO HOT!
The red Airam thermos flask is a true national treasure. Hot coffee is a necessity even in the middle of the forest, come summer, come winter.

Every Finn has very warm (pun intended) memories of the red Airam thermos flask.
Airam, my love! My most trustworthy associate! My favourite trekking companion! Oh, what an anticipated moment it is on a skiing trek as the thermos flask is dug out of the rucksack. How the scent of coffee lingers around the forest while the cup warms the fingers. Nothing is as wonderful as coffee accompanied by packed sandwiches after a mushroom-picking trip.
The first Airam thermos flasks were made in Punavuori in 1934. Airam was actually a small lamp manufacturer with the expertise needed for making the flasks. At first the bottles were made by glassblowers and the inner bottle top was made of cork oak.

The secrets to the long-lasting popularity are form and function. The Airam thermos flask hit the nail on the head, with killer technique and looks. The promise, given in 1934, still holds: coffee keeps above 50 Celsius degrees for at least 24 hours. That is something that Finns appreciate.

Hundreds of thousands of Airams are taken, even this year, on boat trips to the sea, the archipelago, parks and forests. Although, especially in Helsinki, they might summer in fashionable kitchens.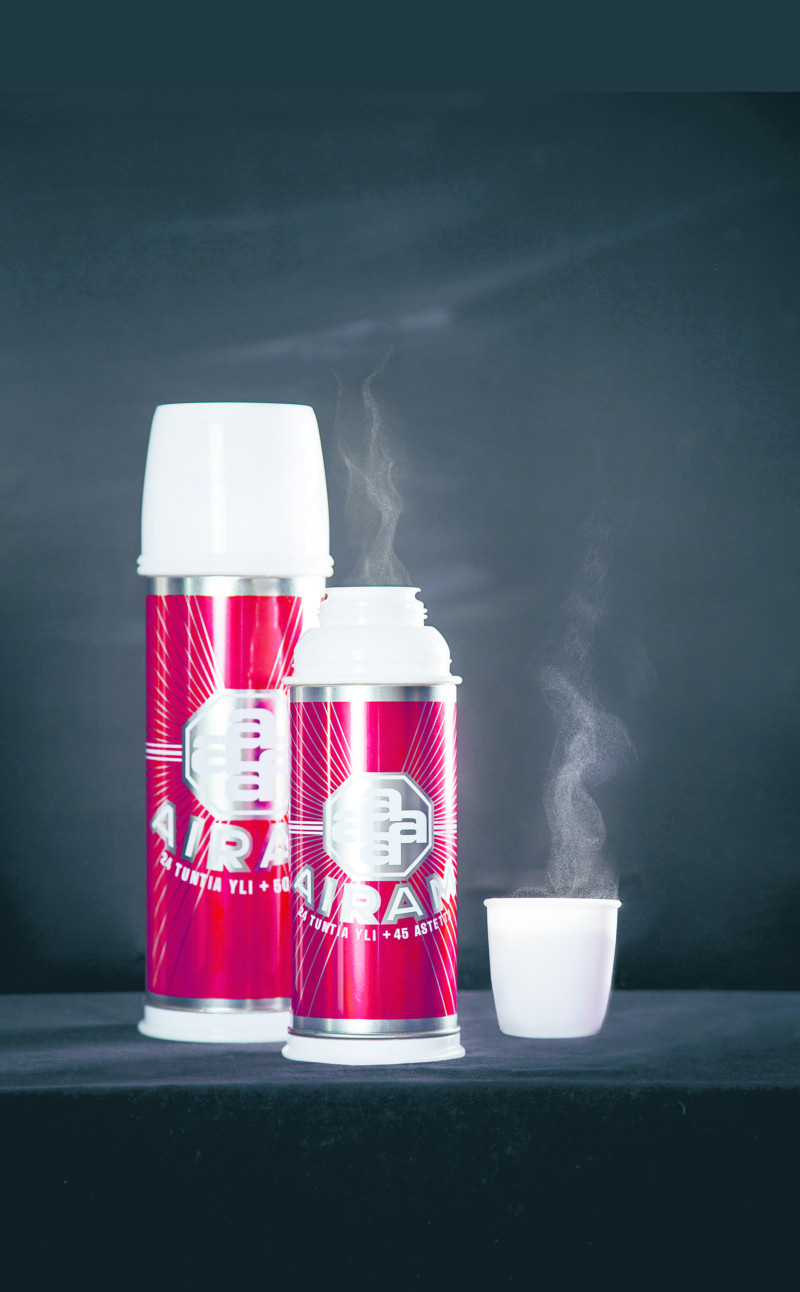 SHOP IT
The Airam thermos flask, 0.45, 0.7 or 1.0 litres. Material: steel-casing, glass interior. Available in most shops. Price around €12–15.