SOUVENIR: Fiskars Scissors
ORANGE IS THE NEW BLACK
Fiskars equals scissors in Finnish.
The Fiskars ironworks had made scissors by hand for Finns since the 19th century. By the 1960s the old scissors had become hard on the hand and also looked rather ancient.
Fiskars wanted to create a new type of scissors with a modern ABS plastic handle. The commendable head of the handle department, Olof Bäckström, was given the job. He pondered the matter with the sobriety of an engineer and came to the conclusion that the scissors ought to be light, ergonomic, sharp and colourful!
Bäckström saw the scissors as black, red or green. The machinist, who made the prototype, was a practical man: the machine still had some orange colouring in it so he made the handle orange, and a classic was born.
Of course there was orange in the machine as it was thought to be, in 1967, the most energising colour. Orange was used to brighten up the walls, appliances and tableware of the home. The new scissors were a huge success.
Even if you are born the best there is always room for improvement. Olavi Lindén began as the head of the scissors department in 1971. A year later, the first pair was made for the left-handed. Four more years and Lindén rigged the angle of the blades making them stronger. In the past five decades many small improvements have been made and Fiskars definitely makes the best scissors in the world. Simply ask any Finn.
More than a thousand million, i.e. a billion, Fiskars scissors users cannot be wrong.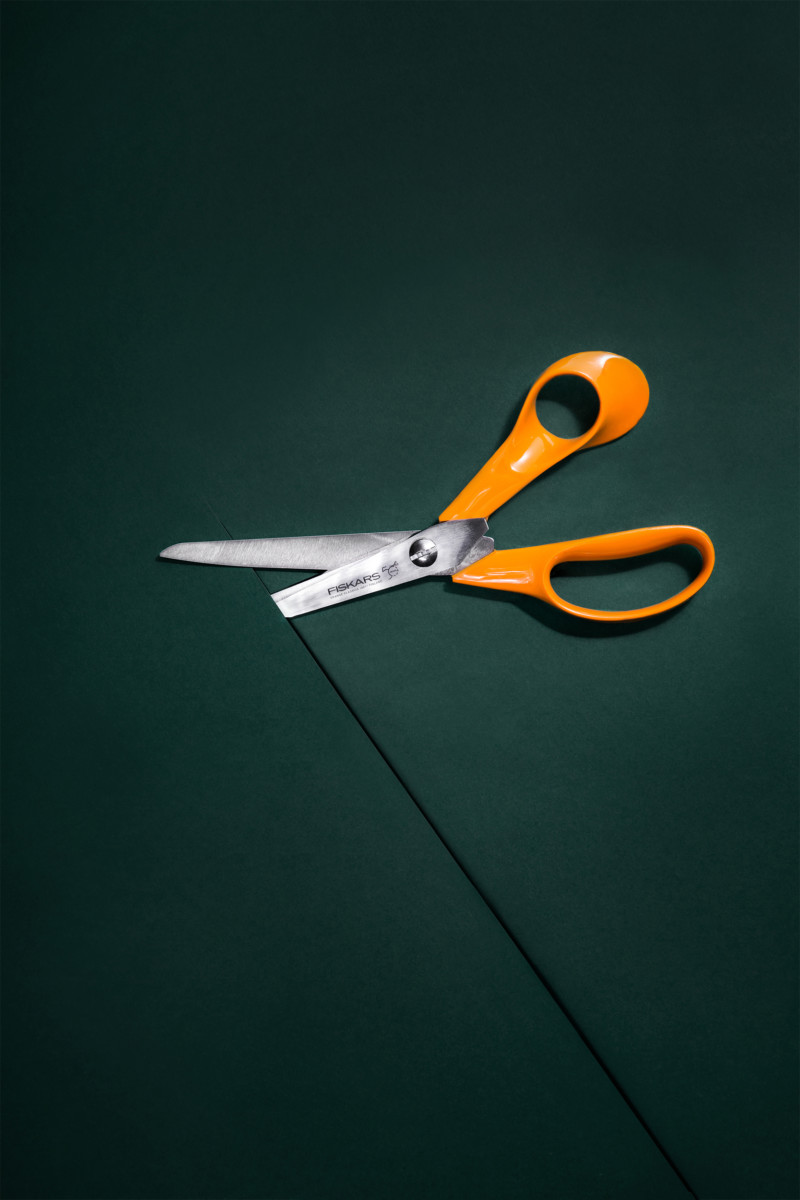 Fiskars Classic scissors.
Around €16, available everywhere. Weight 83g.
Fiskars began as an ironworks in 1649 and is still operating. It is one of the oldest Western companies.