SUMMER MEMO
Enjoy Helsinki White Nights!
Celebrate Helsinki White Nights, the high point of the summer in the Finnish capital. Kämp Collection Hotels offers exceptional atmosphere and unforgettable moments in the magical summer city. Whether bright days or white nights, Helsinki has it all round the clock, with gusto.
Summer is a season of light in Helsinki and the city is at its most beautiful, most vibrant and most welcoming. Give yourself the treat of light-filled summer nights in the heart of the Finnish capital. Quiet, clean and peaceful. Cool, contemporary and hip. Helsinki is a Nordic experience beyond compare – jump in and create your own stories of endless White Nights while staying at Kämp Collection Hotels, your Helsinki address.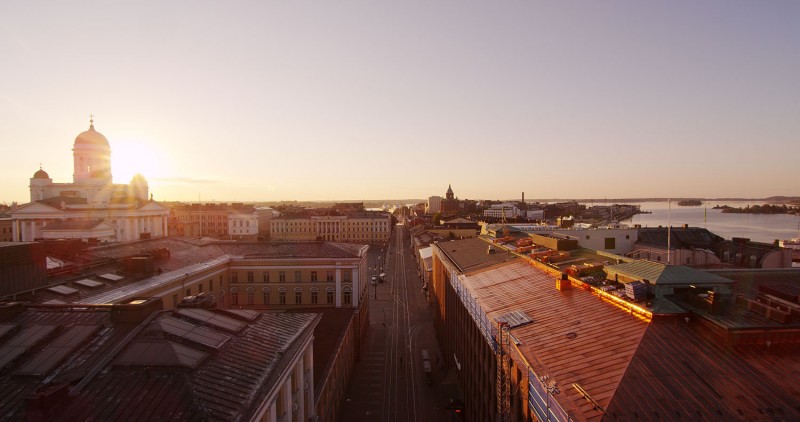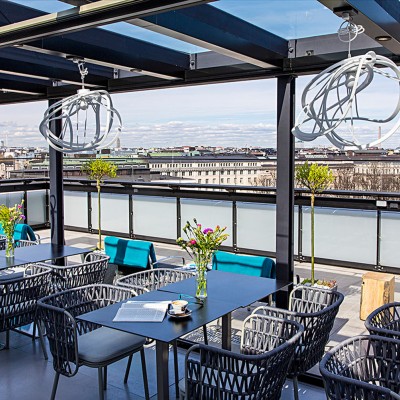 DISCOVER HIDDEN TERRACES, SECRET GARDENS AND HOTEL COURTYARDS
The courtyards of our hotels offer a selection of film screenings and music on summer nights. The green gardens (inner yards) are hidden gems in the heart of the summer city. Courtyards await you at Hotel Haven, Lilla Roberts and Hotel Fabian.
And don't forget to visit the summer market at Lilla Roberts or spend a summer evening, to see and to be seen, on the outdoor terraces of Hotel Kämp, Restaurant Toscanini or GLO Hotel Kluuvi.
Klaus K's sky terrace affords stunning views over Helsinki.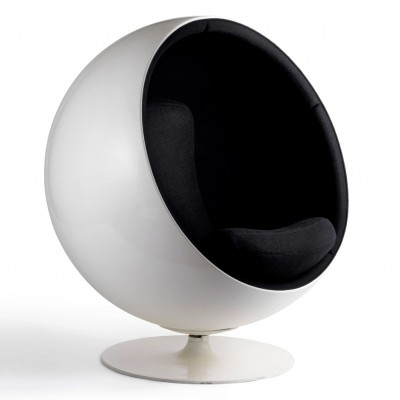 ART ADDS LIFE
The urban travel experience is not complete without a visit to art museums in the heart of Helsinki. Kämp Collection Hotels has great offers for art lovers, in collaboration with Ateneum Art Museum, Helsinki Art Museum HAM, and Design Museum.
Design Museum. Winter 1.9.–31.5. Tue 11 a.m.–8 p.m. Wed–Sun 11 a.m.–6 p.m. Mon Closed. Summer 1.6.–31.8. Mon–Sun 11 a.m.–6 p.m. Korkeavuorenkatu 23.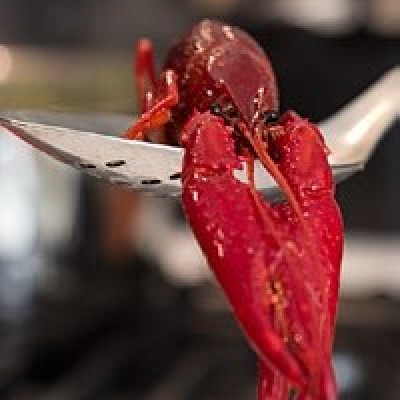 SEASIDE PLEASURES APLENTY
Helsinkians love their sea. It is the key ingredient of summer in Helsinki. The proximity of the sea and a number of islands offers endless opportunities for excursions and adventures. Hotel Haven organizes tailored trips to the islands, which will be part of the hotel's program package for this summer. Hotel Lilla Roberts and Hotel Fabian in turn offer fishing trips under the expertise of local guides and fishermen.
The restaurants at Kämp Collection Hotels have seasonal delicacies on their menus, including perch, zander and salmon, as well as whitefish and pickled herring with new potatoes. Late summer is the high season for crayfish, a traditional delicacy served in all our restaurants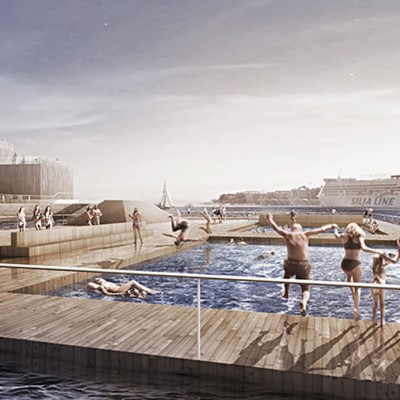 BATHE LIKE A HELSINKIAN IN GREAT NEW SAUNAS IN THE CENTRE OF HELSINKI
Helsinki is a rare capital as it acts as a refreshing balm for body and mind alike. In Finland the sauna is a sacred place dedicated to relaxation and cleansing. This summer we celebrate sauna with the opening of two great spots in the centre of Helsinki. A novelty for sun lovers this summer is Helsinki Pool Spa, Allas, located next to the Market Square. For those who enjoy the heat of the steam room, a new seaside designer sauna, Löyly, will open to the public in the waterfront district of Hernesaari. The magnificent views from its terrace extending over the sea are a sight to see, and the building itself is a world-class design destination. Both Allas and Löyly are covered by this article.
The bathing tour continues at Kämp Spa, with apres bath drinks at GLO Hotel Kluuvi's bar.