Watch Out – Finnish Fashion Designers Are Taking Over
Now everyone is talking about the rise of young Finnish fashion designers. What on earth is going on?
Suddenly young Finnish fashion designers have become extremely interesting across the globe; skilled, original and high in demand. It isn't an overstatement to talk about the rise of young designers, assures Pirjo Hirvonen, professor of fashion design at Aalto University.
Hirvonen knows the exact start of the phenomenon: it was a fashion competition in Copenhagen in 2005. It began a determined effort to take part in international competitions. Hyères in France has become a visible stage for Aalto's students. They hit first place in 2012, the first year Finnish students took part, and again the following year. Since then Aalto's students have been in the finals.
Designer Liisa Riski showcases her collection at Liike on Fredrikinkatu.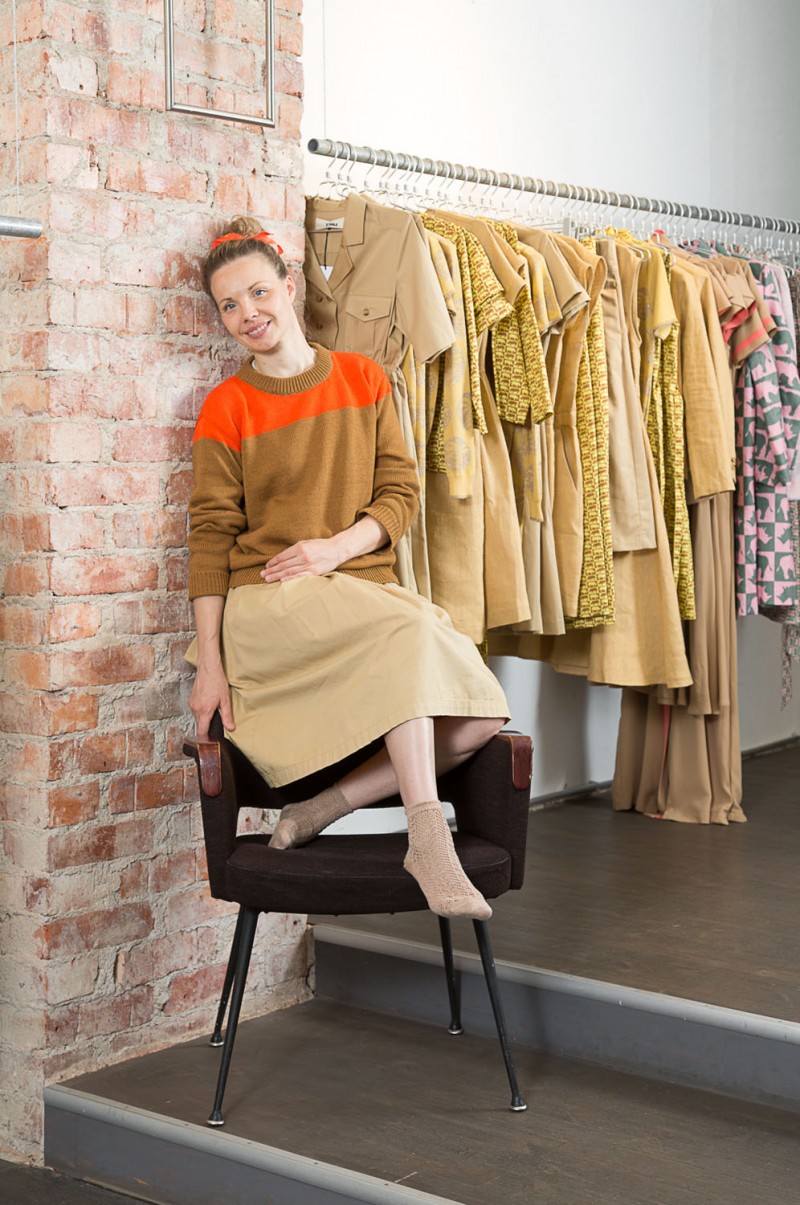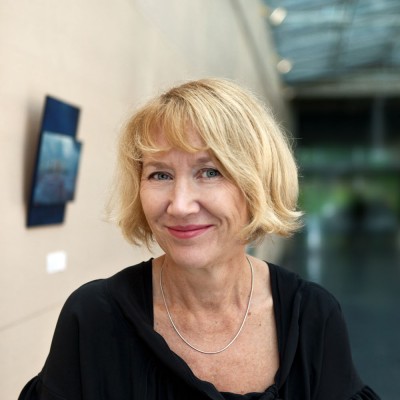 The rise is the sum of many parts
Professor Pirjo Hirvonen of Aalto University is the powerhouse behind the rise of young Finnish fashion designers.
—We've developed teaching, the content of education, have made excellent recruitments and increased international mobility. The students also have a good chance to realise their designs already in school. Also the Aalto fashion alumni have brought in their own networks, which has created a strong ecosystem that feeds growth. Students from Aalto, today, end up working in fashion houses such as Dior, Balenciaga and Maison Martin Margiela.
—The young aim high. Although skill is appreciated in Finland, Finnish companies do not know how to use the potential. I believe that is about to change, Hirvonen says. The rise of the designers has been great for the Finnish fashionistas. Designers have founded brands and their own boutiques in Finland. Anna Ruohonen's fashion house is based in Paris but she keeps shop in Helsinki, too. Samu-Jussi Koski's Samuji has also established his position as the maker of minimalist and stylish women's clothing abroad.
Interesting fashion is, in principle, within everyone's reach. There are nearly a dozen shops on Fredrikinkatu that sell cutting edge Finnish fashion.
Designer Liisa Riski returned to Finland after ten years in London.
—I came here to establish my own brand. I could've stayed in London and advance my career but this seemed much more interesting. My line is sold, at the moment, both in Finland and Japan.
Liisa found a space for her line in Liike on Freda. Liike, run by Merja Seitsonen and Johanna Vainio, is a shop that has introduced break-out local labels since 2000. It has offered a home to many a brand. Now they sell, along Liisa Riski, Camilla Mikama, Dusty, Finsk, Frenn, Marita Huurinainen, Miun, Tikit and vainio.seitsonen.