YAYOI KUSAMA AT HAM
Our Narcissus Garden in the Winter Garden was much better than the one in the Stockholm Moderna. It was a wonderful introduction into the world of Kusama for Helsinki throughout the summer, says Maija Tanninen, director of HAM.
In 1966 Yayoi Kusama was thrown out of the Venice Biennale because she was peddling the bowls of the first version of the Narcissus Garden to passers-by dressed in a gold kimono. She was against the commercialisation of art.
Now at the age of 87, as art is more commercial than ever, Kusama is more popular than ever. She is frequently declared the most popular contemporary artist in the world. She is worth more than any other living female artist. Kusama is part of the small group of artists whose character has created a mythology that has grown into something greater than her art. She continues in the tradition of Picasso, Salvador Dalí and Andy Warhol with pride.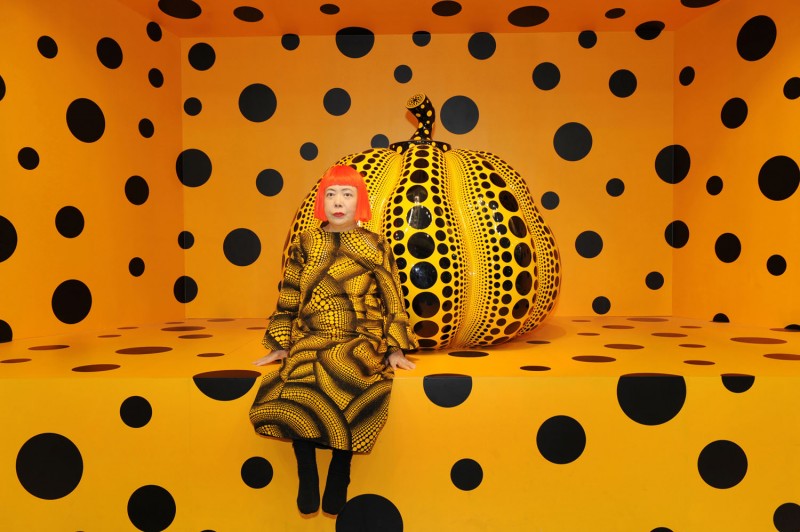 Infinite
—Kusama works on her trauma in her art. She creates something positive out of her serious mental illness, says Maija Tanninen.
Kusama is like an avantgarde textbook; she is a conceptualist, a feminist, a minimalist and a pop artist. She has painted, created performances, installations, films, environmental art, sculptures. She has designed bags for Louis Vuitton and tee-shirts for Uniqlo. She has written books and poems.
She did New York in the 60s big time and returned to Tokyo in the early 70s, checked herself into a mental institution and has lived there deliberately ever since – walking to her nearby studio to work. When you add into this Kusama's habitus, something fleeing one of her works and the white dots, the infinite white dots on red, the myth has become greater than the artist.
—That does not devalue her art in any way. It is wonderful and experientially strong, says Maija Tanninen. Kusama's infinity room has opened up contemporary art for many for the rest of their lives. A similar crowd-pleaser is Ai Weiwei, whose exhibition opened the renovated HAM last autumn. The exhibition was a great success. Shall Kusama become an even bigger hit?
—I hope so. And believe so, laughs Maija Tanninen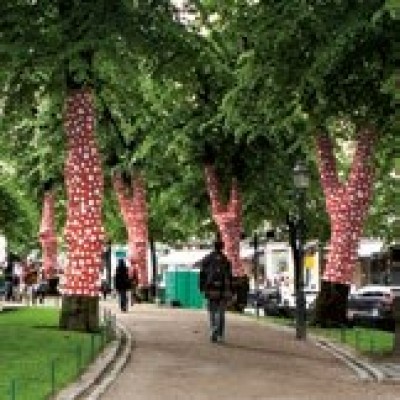 Ascension of Polka Dots on the Trees. On display until 9.10. in Esplanadi park next to the Swedish Theatre.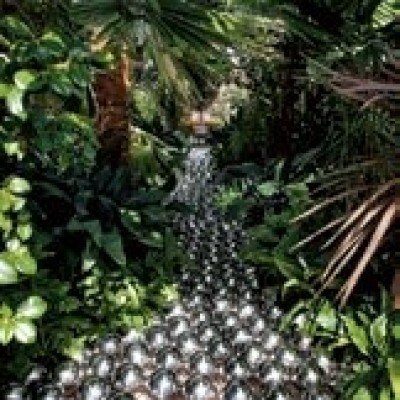 Narcissus Garden was installed in the botanical winter garden until the beginning of September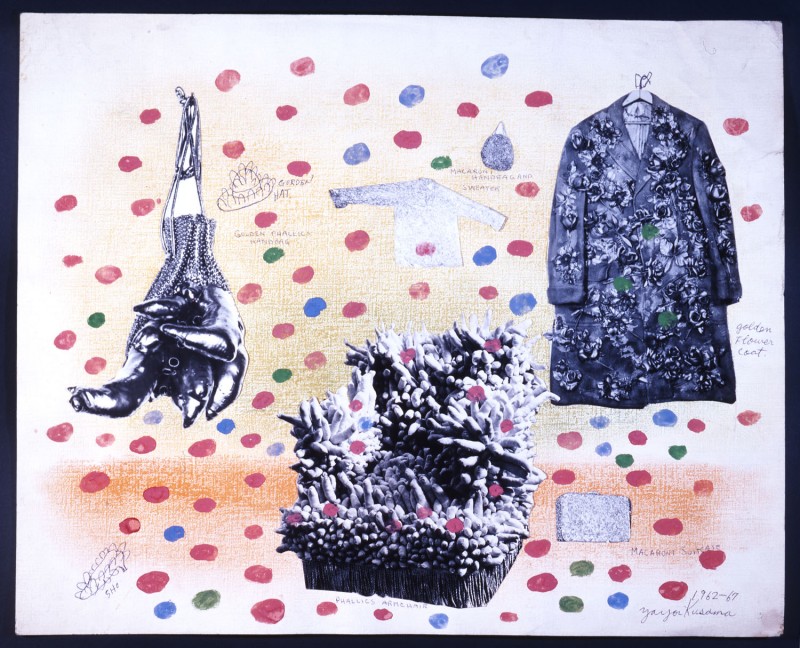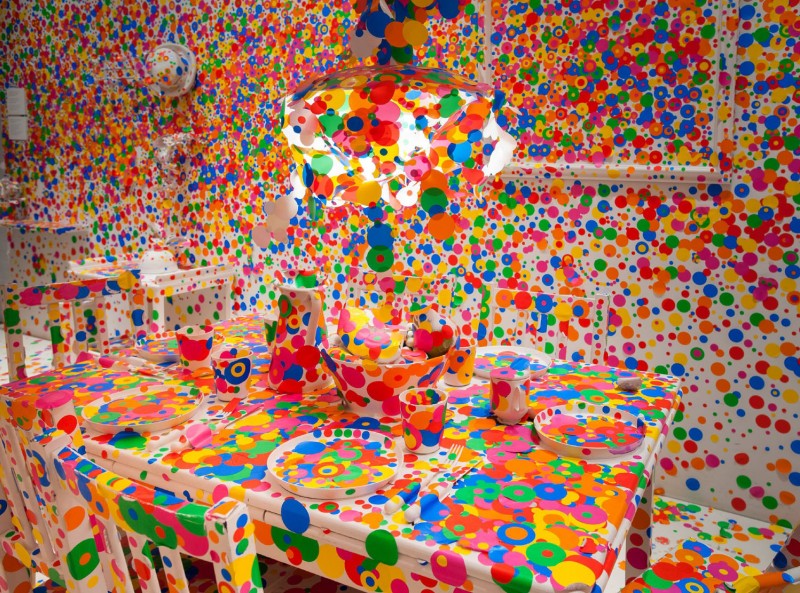 1. Self-Obliteration No. 1, 1962–1967 displays dots and phalli, both long-running motifs of Kusama's art.
2. The Infinity room is gradually filled with dots by visitors. The picture is from Kusama's Danish exhibition.