OUR FESTIVAL
And Now for Something Completely Different
The position of Artistic Director at Our Festival has been one of violinist Pekka Kuusisto's sources of joy for more than a decade. It gives him the precious opportunity to meet and collaborate with all kinds of sweethearts while watching sparks fly from their limbs, brains and hearts.
The theme of Our Festival in 2017 is the right to a voice. Not necessarily a typical chamber music festival theme, but a festival run by Kuusisto knows no boundaries and never suppresses great ideas.
Both Finnish and international artists of various disciplines come together alongside chamber music. Kuusisto promises to deliver an art experience that explores nationality and citizenship, indigenous peoples, the genderisation of art forms, the state of public discussion today, marginalisation and the right to voice an opinion.
Our Festival is organised at the end of July in a scenery that is both culturally and historically important to Finland and Finns. Half an hour's drive from Helsinki lies Tuusulanjärvi, a lake on the shores of which lived a unique community of artists in the beginning of the 20th century. The impact of these composers, poets, authors and visual artists on Finnishness itself is significant.
Our Festival also takes the visitor to the historic homes of the artists where intimate musical house-shows are held. Concerts and events take place, for example, in composer Jean Sibelius' home Ainola, painter Eero Järnefelt's Suviranta and painter Pekka Halonen's Halosenniemi.

—It is the duty of a nifty little event to offer thought-provoking art experiences and address topics that are within the public sphere, says Pekka Kuusisto.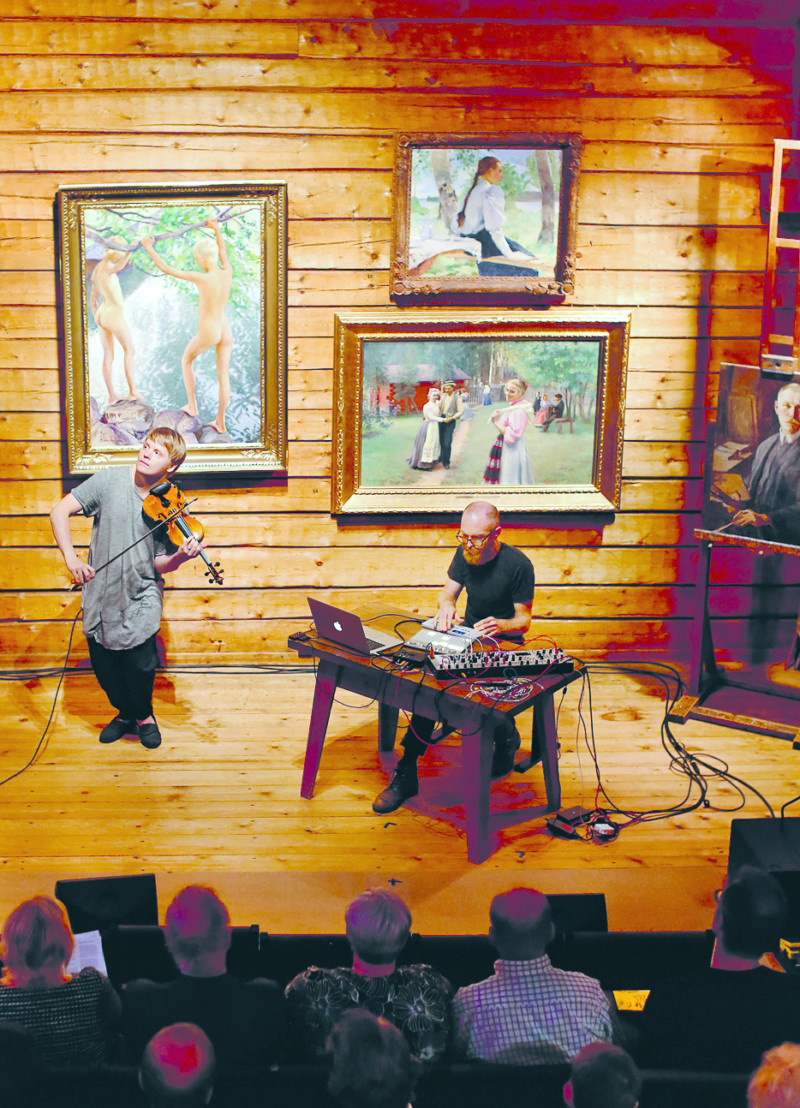 Our Festival. 23.–29.7. Tuusulanjärvi. See the website for the programme and directions. ourfestival.fi