STREETWISE: Erottaja
Up and Coming
Erottaja is Helsinki's new high-end shopping street.

In the Finnish Monopoly Erottaja is the most expensive property, Helsinki's Boardwalk. Erottaja hasn't been an important shopping street until recently, with small, exclusive boutiques, also for men, specialised shops, design showrooms, restaurants and bars. Something new opens up all the time.

Shop windows are not the only interesting features on Erottaja. The buildings represent particularly graceful and uniform architecture from the end of the 19th century and the beginning of the 20th. The buidings have been fully renovated to their former glory, a telltale sign of the area's affluence.
Diana Park on Erottaja is where three areas of central Helsinki meet. The park itself is in the wealthy Kaartinkaupunki, to the southwest lies the fashionable Punavuori and to the northeast is the yet-to-be-discovered Kamppi.
How to: Erottaja is best reached by foot or tram number 10. Get off the tram at the Diana Park, officially Kolmikulma, stop.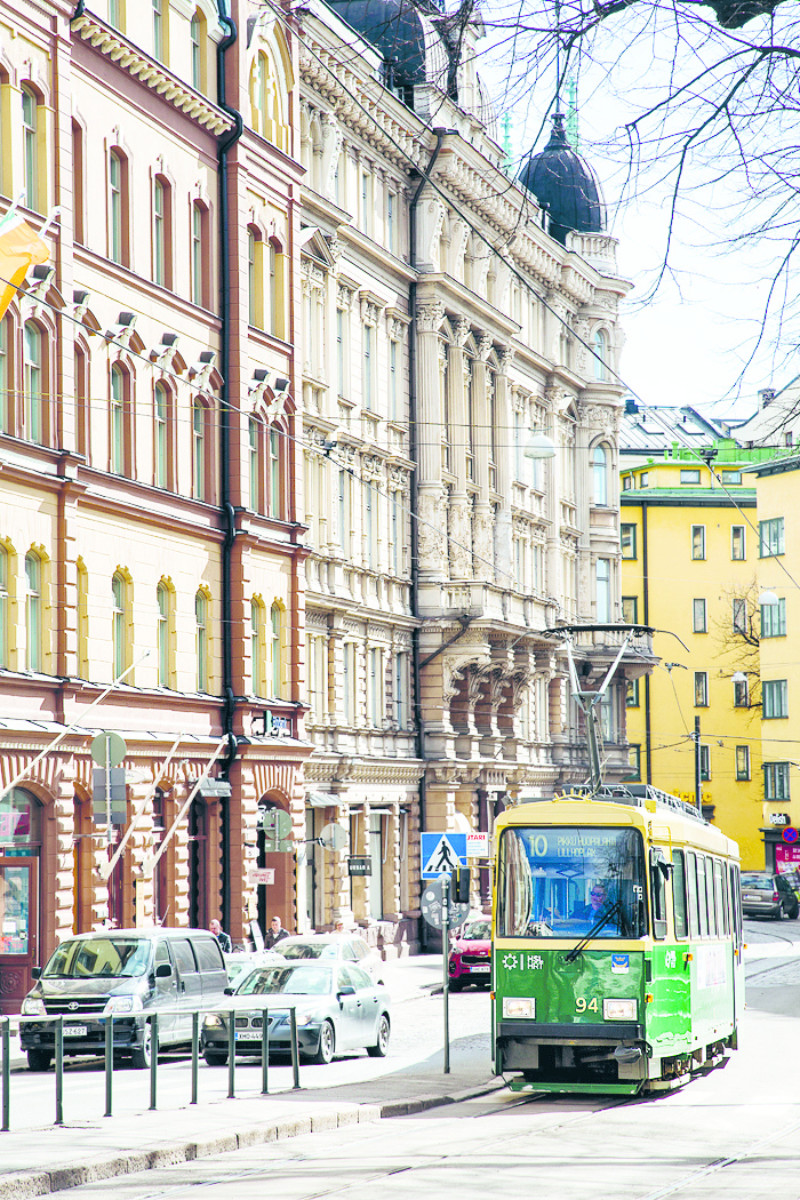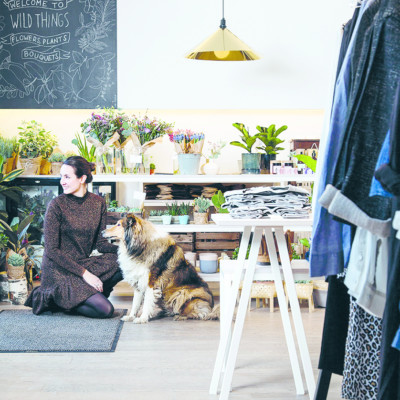 THE BOUQUET RESIDENCE
A bicycle repair shop and a café? Been there. A café and a florist's? Done that. A florist's and a fashion boutique? No. Thought as much!
Since August Natalie Suckdorf's lovely little Wild Things flower shop has been on Erottaja, sharing a space with the multi-brand Urban A boutique.
—A weekly bouquet is my thing! Every Thursday I design a different bouquet and sell it from Thursday to Saturday. My kind of flowers are wild and unmanicured, says Natalie.
During the week it's just plants in the shop. The idea is originally from London and Stockholm, but if it works there, it obviously works in Helsinki, as well.
—So far I have always sold out all of my weekly bouquets by Friday.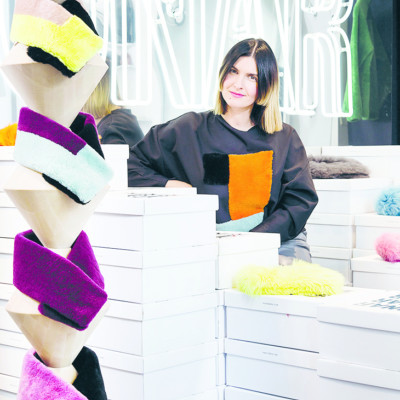 BAA, BAA, BLACK SHEEP
Onar means 'dream' in Ancient Greek. It has also been the dream-come-true design house of Irene Kostas since 2014.
The thought of owning an Alden Bomber in greener grass does not escape me. The ethically sourced shearling is not fur and would be so much fun in the winter. This is typical Onar, a fusion of unlikely matches and, therefore, extremely interesting. Or it could be something else in shearling, a leather bag or knitwear. All items are handmade in Finland, Northern Greece or Spain.
Onar is most definitely one to follow. Perhaps you have already seen it in Vogue UK.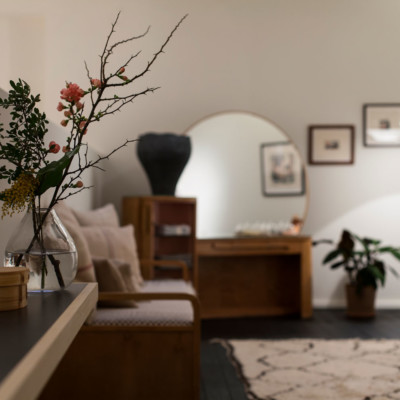 AT HOME WITH SAMUJI
It is almost difficult to imagine the time before Samuji, and yet it is only six years since Samuji's first line of clothing.
House of Samuji on Erottaja is Samuji's home. Beautiful, peaceful, partly unpretentious, a stylish space where you can bask in the atmosphere. It is so easy to agree on Samuji's values: a love of necessary things, simple functionality and kindness.
Congratulations New York for the new Samuji boutique in Nolita that opened in November 2016.
Read also: Phenomenon: Samuji House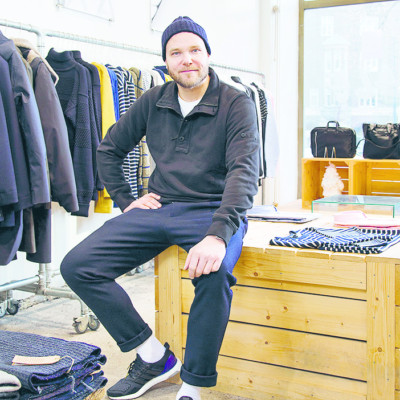 MY, OH, MY, DUDE
You might think that My O My The Men is only a clothes shop. Nope, it is possibly the best gift shop in the world if you ask store manager Tuomas Vuorensola. Books, bags, clothes for men, shoes for men and tomboys. Mismo, Gitman Vintage, Barena Venezia, Hansen, S.N.S. Herning, Porter are reasons enough to visit the shop.
—We're a multi-concept store. We don't rule out anything from our range of items. You have to bravely explore new ideas. Yet,
ethical values are important to us, especially in textile manufacturing. We know that they are important to our customers, too, Vuorensola continues.

Note to yourself. Do not miss Pauliina Louhiluoto's first store, My O My Ladies on Aleksanterinkatu 36. The other ultimate shop for style in Helsinki.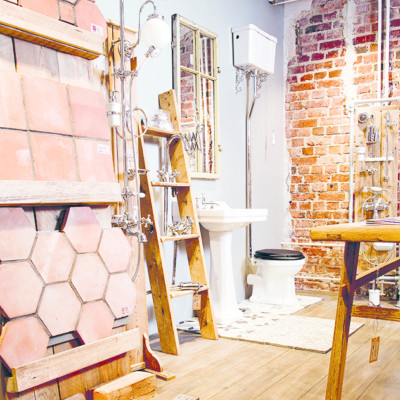 SOFT HARDWARE STORE
Pia and Kimmo Kuurma's ironmonger's is the most wonderful and beautiful in town. Although all of the items are meant for mending old houses they would make great decorations at home.
The wonderful concept goes back over ten years when the Kuurmas were renovating an old stable into their new home and original items from the time the building was erected were nowhere to be found.
Pia Kuurma is a construction historian and very careful about the materials and construction methods.
—We commission some of the items according to our own models and some we have found after serious detective work. We do our best to favour old family businesses that have appreciated craftmanship for decades.